Facilitating Food Processing Start-up and Scale-up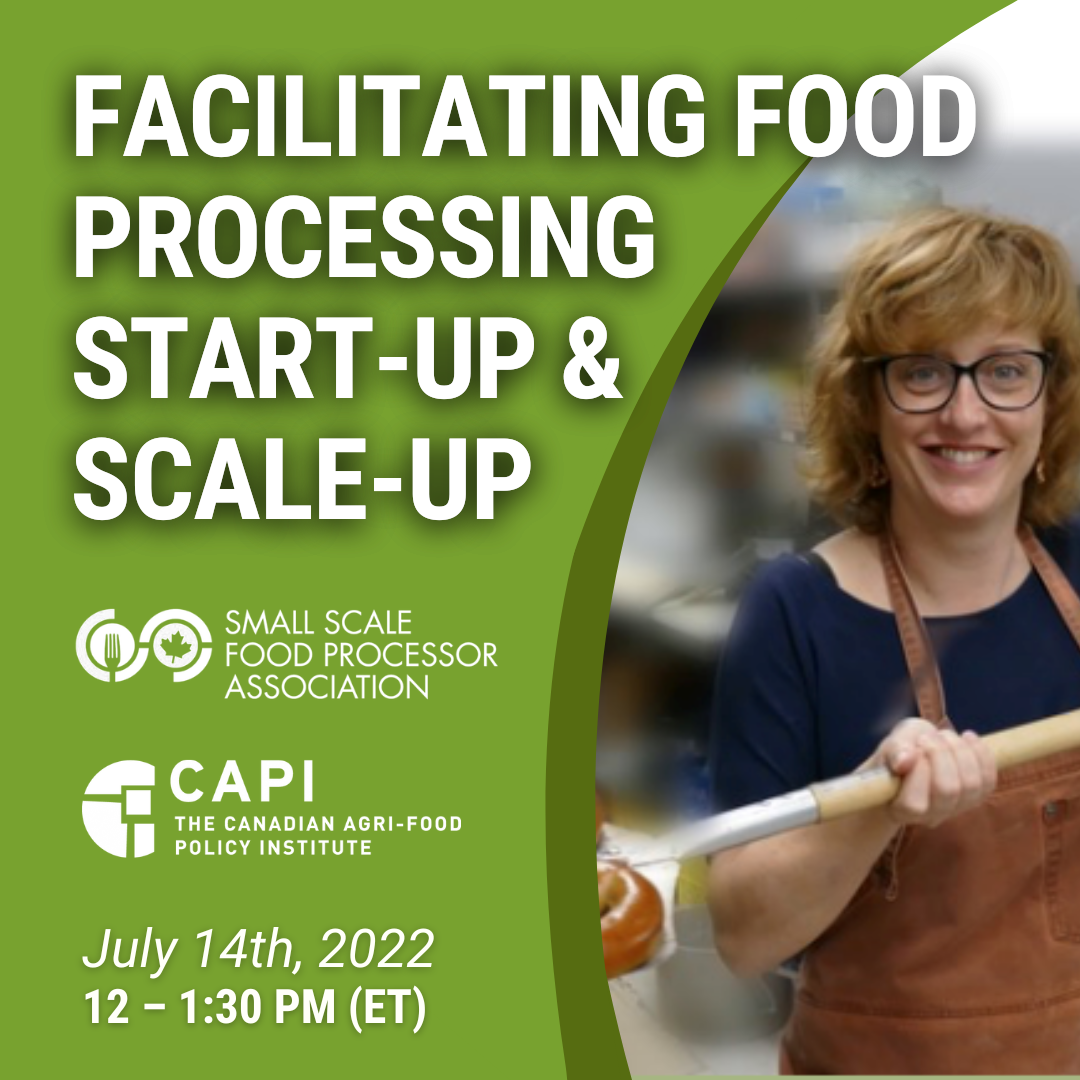 Food processing adds value to Canada's agriculture and food system, but has struggled to maximize it's economic, environmental, and social contribution. Most food processors are "small" and enabling and facilitating their start-up and scale-up is one opportunity to increase agriculture and food's value, resiliency, and regional impact. Entrepreneurs are the driving force behind increasing that impact, but women and diverse entrepreneurs often face additional barriers to growth.
This webinar will present research from the Small Scale Food Processor Association's Women's Initiative, explore challenges and opportunities faced by entrepreneurs and share recommendations for supporting small scale food processing in Canada.
Presentation Slides:
Small Scale Food Processor Association: Facilitating Food Processing Start-Up and Scale-Up
Small Scale Food Processing in Canada – Presentation by Dr. Irena Knezevic