Overview

Stimulating Agri-Food Policy
The Canadian Agri-Food Policy Institute (CAPI) is the place for agri-food leaders to come together, share insights and advance ideas on emerging issues facing this important sector. Established as an independent, non-partisan and not-for-profit corporation in 2004 with an initial grant from the federal government, CAPI is guided by a diverse Board of Directors and works extensively with partners to fulfill its mandate.
CAPI's work reflects systems thinking, researching complex and interconnected food issues, bringing diverse voices to the table — from across agri-food supply chains, governments, researchers and among adjacent sectors. By providing reference points, source material and education for all stakeholders, CAPI is helping to ensure growth and prosperity in the agri-food industry for generations to come.
"Advancing Canada's complex agri-food system requires futuristic thinking and open dialogue among the players of the entire food system."
Mission, Vision, & Values

Independent. Neutral. Truste

CAPI provides a trusted place to hold dialogues, generate perspectives, and develop sound future-looking policy options for the Canadian food system.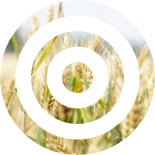 Mission
---
Lead, catalyze and coordinate independent strategic and policy analysis on emerging agri-food issues, engage stakeholders in dialogue, and advance public policy.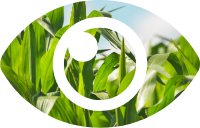 Vision
---
Global leadership in trusted sustainable agriculture and food systems that enhance the health, wealth and well-being of Canadians.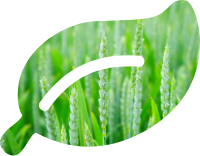 Values
---
Neutrality, Independence, Engagement and Professionalism.
Board of Directors

Governance & Guidance

The Canadian Agri-Food Policy Institute (CAPI) is overseen by a Board of Directors with broad expertise in the agriculture and agri-food sector.
Chantelle Donahue
Chair
Chantelle Donahue is the Vice President & Sustainability Director– Cargill Agricultural Supply Chain North America (CASC-NA) for Cargill Inc. In this role she is a member of the senior leadership team and leads the sustainability strategy & execution for CASC-NA. Chantelle brings over 20 years of experience to her current role. Previous roles include Commercial Leader for Cargill Global Edible Oil Solutions – Specialties, Vice President of Corporate Affairs for Cargill in Canada, supply chain and general management at Prairie Malt Limited/Cargill Malt, merchandizing for Cargill Limited and various roles which focused on agriculture research. Chantelle is a strong leader and collaborator within the industry as evidenced by her previous and current roles in numerous agri-food related boards and initiatives – with sustainability and public trust, and is committed to ensuring Canada is at the forefront of a thriving agri-food sector. In 2019, Chantelle was inducted into the Saskatchewan Agriculture Hall of Fame and is currently, the Chair of the Canadian Agri-Food Policy Institute. Chantelle has a Bachelor of Commerce Degree (with Distinction) from the University of Alberta, where she obtained a double major in Marketing and Agriculture Economics. Along with her husband Greg, Chantelle operates a grain farm in Biggar, Saskatchewan. She is the proud mother of her daughters, Abby & Sally.
Stephanie Hamelin
Vice-Chair
Stephanie Hamelin
Vice-Chair
Stéphanie Hamelin is an agronomist and holds the position of Director Credit Risk at National Bank of Canada. She is committed to innovation and individual and team entrepreneurship. Her creative leadership enables her to design effective, innovative business strategies that produce results. She is one of the founding members of Université Laval's Agricultural Entrepreneurship Training Platform, an initiative that equips entrepreneurs for leadership and business success. She currently sits on and has previously served on multiple boards of directors, committees of qualitative associations and organizations, including the Fonds coopératif d'aide à la relève agricole. Through her role as Chair of Idée Éducation Entrepreneuriale, an international organization supporting teachers through a conscious entrepreneuship pedagogical approach, she considers that this type of initiative promotes the autonomy and development of young leaders and economic actors of tomorrow. Ms. Hamelin has over 20 years of experience in management, marketing and financing and worked in various key positions in Saskatchewan, Manitoba and Quebec within financial institutions. As such, she is building the trust of an increasing number of entrepreneurs and business partners in the agri-food industry in Quebec and Canada. Ms. Hamelin is a graduate in Agricultural Economics from Laval University and holds an Executive MBA, including a training stay at Babson College in Boston.
Andrea Barnett
Board Member
Andrea Barnett
Board Member
Andrea Barnett is a rancher on a 1200 head 5th generation cow-calf operation in rural British Columbia. Andrea has 15 years of experience working in conservation and natural resources and brings an understanding of the higher-level context and need for conservation, specific knowledge of existing strategies, relationships with partners, an appreciation of the 'big picture' as well as a skilled and muscular attitude toward identifying and tackling the details. Andrea is currently the Coordinator of the Target One Funders Collaborative where she acts as a central coordinating body for 30 foundations involved in assisting Canada reach its Convention on Biological Diversity targets. She has previously held roles such as Senior Advisor and Coordinator of the Land Stewardship Committee of the BC Cattlemen's Association, Sessional Instructor on Natural Resource Law, Policy and Planning at Thompson Rivers University. Andrea was also Head of Industry and Government Relations for British Columbia with Ducks Unlimited Canada and National Policy Analyst with Ducks Unlimited Canada. Andrea has experience working with First Nations on Land Use issues through her work as Industry Analyst and Communications Coordinator with the BC Cattlemen's Association. Andrea holders a Bachelor of Arts in Political Science and Philosophy from the University of Victoria, a Master of Public Policy from Simon Fraser University and a Results Centered Leadership Certificate from The Delphi Group. Andrea is fluent in both English and French.
Julie Bissonnette
Board Member
Julie Bissonnette
Board Member
Julie Bissonnette has been President of the FRAQ (La Fédération de la relève agricole du Québec) since 2018 and has been involved in the network for almost 10 years now. Born on a dairy farm near Montreal, Julie cares deeply about farming. After graduating from the Institut de technologie agroalimentaire (ITA), the Saint-Hyacinthe, Quebec campus in 2013, she has worked in various areas of agriculture. She now helps her spouse on his dairy farm that started up in 2014, near Drummondville. She also works as an agricultural technician for an agri-environmental club. Most of her professional time is taken up with activities arising from these pursuits. Whether as an administrator at La Financière Agricole du Québec, as a representative on the Canadian Young Farmers Forum, on the general council of the Union des Producteurs Agricoles or even as chair of the Trust of the Réseau express Métropolitain (REM), Julie's passions are defending the interests of young farmers, and improving their daily lives, especially their future.
Elaine Feldman
Board Member
Elaine Feldman
Board Member
Elaine Feldman is a Senior Fellow in the Graduate School of Public and International Affairs at the University of Ottawa. Before retiring from the public service in 2013, she was President of the Canadian Environmental Assessment Agency. Prior to that, Elaine held a number of positions at Foreign Affairs and International Trade, in Ottawa and abroad, including Assistant Deputy Minister for North America (Ottawa, 2008-2010) and Deputy Permanent Representative of Canada to the World Trade Organization (Geneva, 1995-2000). During her career in the federal public service, Elaine led a number of trade negotiations, including the negotiations over softwood lumber with the United States and the free trade negotiations with Mercosur and the Americas (Free Trade Area of the Americas). Elaine served as Vice-Chair of the Canadian International Trade Tribunal from 2005-2007. She also led federal/provincial/territorial negotiations for new labour market agreements from 2007 to 2008. Elaine holds degrees in common and civil law from McGill University as well as a B.A. from Bryn Mawr College. She participated in the École Nationale d'Administration's program (Paris) for foreigners as the representative of Canada's public service. She has been a panelist on four WTO dispute settlement panels and is a member of the Canadian roster for CUSMA State to State and Chapter 19 dispute panels and for the CETA chapter on Environmental disputes.
Rory McAlpine
Board Member
Rory McAlpine
Board Member
Rory McAlpine recently retired as Senior Vice President, Government and Industry Relations with Maple Leaf Foods. He is currently a board member of agri-food sector organizations including the Canadian Agri-Food Policy Institute, VIDO (University of Saskatchewan) and the Maple Leaf Centre for Action on Food Security.
For fifteen years at Maple Leaf Foods, Mr. McAlpine led the company's engagement with government and industry partners on matters of public policy, programs, regulatory affairs and international trade. Mr. McAlpine served as Deputy Minister of the B.C. Ministry of Agriculture, Food and Fisheries from 2002 to 2005. Prior to that he obtained significant experience with Agriculture and Agri-Food Canada as Director General of the International Trade Policy Directorate; Executive Director of the National Farm Products Council; Director of the Grains and Oilseeds Division; and Deputy Director of Multilateral Trade. Mr. McAlpine started his career as a Trade Commissioner with the Department of Foreign Affairs and International Trade in 1982, with postings to Ottawa, Edmonton, Kuwait, Bangkok and the Canadian Mission to the EU in Brussels.
Mr. McAlpine received an M.A. (Hons) degree in Economics from the University of St. Andrews in Scotland and has also studied at the University of Geneva in Switzerland.
Kim McConnell
Board Member
Kim McConnell
Board Member
Mr. Kim McConnell is a founder and the former CEO of AdFarm. Over the years, Kim has led national and international brand and marketing assignments, and has been the catalyst behind many major industry ventures including an initiative to build greater public trust in food and farming. Kim is also the recipient of many national business awards. In 2012 he was inducted into the Canadian Agricultural Hall of Fame. And in 2017 he was appointed a Member of the Order of Canada, Canada's highest civilian award. Kim is also a director on a number of corporate, crown, industry and volunteer boards. Kim is passionate about agriculture, food, youth and the entrepreneurial spirit.
Jason Skotheim
Board Member
Jason Skotheim
Board Member
Jason Skotheim is the Chair of the Board of SaskBarley Development Commission and the Saskatchewan Food Industry Development Centre Inc. Jason also is a board member of the Western Grains Research Foundation and Chair of the Canadian Barley Research Coalition. Jason actively farms with his brother on a 4500 acre farm north of Prince Albert Saskatchewan growing barley, wheat and canola. He is also a founding owner of Horizon Manufacturing Inc., Saskatchewan's only premium dry pet food manufacturer. Jason earned BSA and a MSc degrees in Agricultural Economics from the University of Saskatchewan.
Deb Stark
Board Member
Deborah (Deb) Stark is a leader and a learner with a lifelong interest in Canadian agriculture and the people who feed us. A former public servant, she served in various senior leadership roles including Ontario's first Chief Veterinary Officer and Deputy Minister of the Ontario Ministry of Agriculture, Food and Rural Affairs (OMAFRA). She is currently on several boards including the Canadian Agri-Food Policy Institute, Ontario Genomics, Agriculture and AgriFood Canada's Audit and Advisory Committee and the University of Guelph. Deb is a graduate of the University of Guelph (DVM), and Wilfrid Laurier University (MBA).
Staff

Agri-Food Expertise & Vision

We are helping agri-food players identify their pathways to achieve success. We support "champions" to further the work and build momentum for real change.
Tyler McCann
Managing Director
Tyler McCann
Managing Director
Bree Jones
Director, Partnerships and Business Development
Bree Jones
Director, Partnerships and Business Development
Kim Kelly
Director, Corporate Services
Kim Kelly
Director, Corporate Services
Elise Bigley
Director, Planning and Engagement
Elise Bigley
Director, Planning and Engagement
Al Mussell
Director, Research
Al Mussell
Director, Research
Margaret Zafiriou
Research Associate
Margaret Zafiriou
Research Associate
Elisabeta Lika
Research Associate
Elisabeta Lika
Research Associate
Angèle Poirier
Research Associate
Angèle Poirier
Research Associate
Distinguished Fellows

Thought Leaders

The Distinguished Fellows are ambassadors encouraging deeper, bolder policy thinking about critical issues affecting Canada's agri-food system.
Ted Bilyea
Distinguished Fellow
Ted Bilyea
Distinguished Fellow
Ted Bilyea is an agri-food consultant specializing in innovation with clients in both private and public sector. He most recently served as Chair and Chief Strategy Officer of the Canadian Agri-Food Policy Institute (CAPI). He currently acts as a Special Advisor to CAPI. Mr. Bilyea retired in 2005 as Executive Vice-President, Maple Leaf Foods Inc., having spent a very successful 35 years with the company. Prior to becoming Executive Vice President, Maple Leaf Foods Inc., he held the position of President of Maple Leaf Foods International from 1995 to 2004. Earlier in his career with the antecedent company Canada Packers Ltd., Mr. Bilyea led teams that pioneered the export of chilled beef from Canada and was the first in North America to export chilled pork to Asia. Under his leadership Maple Leaf Foods entered the specialized bakery business in Europe and became the largest exporter of food in Canada. He is a member of the board of Paterson Global Foods Inc., and is past Chair and special advisor to the board of the Canadian Agri-food Policy Institute. Previously he has served on a number of other boards including B.H.G. International Trade Inc. (major supermarket in China), Alberta Livestock and Meat Agency, Afexa Life Sciences (Cold-fx), PrioNet Canada, the University of Guelph and chaired the Food Processors of Canada and Metals in the Human Environment NCE. He holds a B.A. (Hons.) and an M.A. in International Relations from York University and is the past recipient of the H.R. MacMillan Laureate in Agriculture from the University of Guelph and was inducted into the Canadian Agriculture Hall of Fame in 2018.
Area of Focus: A Strategic Approach to Trade
As a massive surplus food exporter in a world where rules and institutions are breaking down Canada needs to consider strategies to stop erosion of its global market share while strengthening its share of domestic food consumption. This research will explore Canada's agri-food trade policy in a shifting geopolitical world. We will try to understand if there is a way to utilize certain competitive advantages to build leverage and soft power.
Ellen Goddard
Distinguished Fellow
Ellen Goddard
Distinguished Fellow
Dr. Ellen Goddard has been Professor and Cooperative Chair in Agricultural Marketing and Business at the University of Alberta since December 2000. She was previously National Australia Bank Professor of Agribusiness and Associate Dean, Coursework, at the Institute of Land and Food Resources, the University of Melbourne. Before that, Dr. Goddard worked in the Department of Agricultural Economics at the University of Guelph. Over the past 30 years, Dr. Goddard's research has been focused on economic modeling of domestic and international markets for food products (particularly meat) for policy analysis purposes. Current research includes various aspects of food behaviour including consumer response to food safety incidents, consumer interest in labels, demand for credence attributes, traceability and certification. She has also been (and remains) a core social science researcher (GE3LS lead) in five large livestock genomics projects (Genome Canada) – on identifying genes related to animal disease resilience, on identifying genes related to feed efficiency and on identifying and undertaking surveillance for animal disease. Dr. Goddard has recently served on the Alberta Local Food Council, on the Council of Canadian Academies Expert Panel on the Potential Socio-Economic Impact of Antimicrobial Resistance in Canada and on the National Steering Committee for Public Trust in Agriculture. She is also a Fellow of the Canadian Agricultural Economics Society and a Distinguished Fellow of the Australasian Agricultural and Resource Economics Society.
Area of Focus: One Health
The intersection of animal, plant, human and environmental health has never been more significant. One Health embodies the concept that these are all connected and require a holistic and integrated view of health across plants, animals, humans, and the environment they live in. The project aims to develop a One Health framework which will take a transdisciplinary perspective and integrated view to public and private analysis and decision making
Nicolas Mesly
Distinguished Fellow
Nicolas Mesly
Distinguished Fellow
Nicolas Mesly is an agronomist (agricultural economist), reporter, and photographer specializing in agri-food and ecological issues. He started his career at Le Bulletin des agriculteurs magazine where he is now a freelance reporter and economic columnist. Earlier in his career, Mr. Mesly was Press Secretary to Canada's former Minister of Agriculture Eugene Whelan, Senior International Marketing Officer at Agriculture and Agri-Food Canada (China and Latin America offices), and Commercial Secretary at the Canadian Embassy in Caracas, Venezuela. Mr. Mesly then worked as a freelance correspondent for the CBC's flagship public affairs program, Le Point, based in Santiago, Chile. Since then, he has collaborated with various magazines and newspapers, as well as in the production of documentaries. He has extensive international experience and has been covering U.S. agricultural policy for the past 15 years. The Canadian press associations have rewarded his journalistic and photographic work on more than twenty occasions. He is a speaker and host, as well as a columnist on the CBC radio program Moteur de recherche.
Area of Focus: Water
Water is a source of conflict between countries, but also within nations. Canada, although it has immense natural resources, including 7% of the world's freshwater reserves, is one of the countries most affected by climate change. The project will explore how Canada's agri-food system, including the public and private sectors and civil society can turn the challenges of water, such as scarcity, trade of water, and water's role in food processing, into an opportunity.
Susan Wood-Bohm
Distinguished Fellow
Susan Wood-Bohm
Distinguished Fellow
Susan Wood-Bohm is President and CEO of Wood-Bohm and Associates, offering strategic consulting services to industry and government in the areas of science-based innovation, research and development investment and integrated solutions deployment. Dr. Wood-Bohm's particular expertise in the role that biological systems can play in climate change mitigation and adaptation has influenced policy and investment decisions at the provincial and national levels through Alberta Innovates Bio Solutions, the Climate Change and Emissions Management Corporation, Emissions Reduction Alberta, the BIOCAP Canada Foundation and BioIndustrial Innovation Canada and within global organizations such as the United Nations Sustainable Development Solutions Network. Dr. Wood-Bohm holds a Bachelor of Science in Agriculture from the University of Guelph, a Master's degree in Biology from Queen's University and an industrial PhD in Molecular Genetics from Queen's University in collaboration with Performance Plants Inc. She and her husband farm at Hawthorne Ridge Heritage Farm, near Peterborough Ontario.
Area of Focus: On Farm Action and Environmental Sustainability
The intersection of agricultural practice and environmental sustainability is both a challenge and opportunity for the Canadian agri-food industry. The research will explore how to use public and private tools to spur substantial, durable on farm action to optimize long-term positive environmental impacts while maintaining strong international competitiveness. The project will include a review of how agriculture is and can contribute to meeting international obligations.
Grace Skogstad
Distinguished Fellow
Grace Skogstad
Distinguished Fellow
Grace Skogstad grew up on a farm in northern Alberta: an experience that forged her life-long academic interest in Canadian agricultural politics and agriculture and food policy. In addition to several journal articles, she has published two books on Canadian agricultural policy: The Politics of Agricultural Policy-Making in Canada and Internationalization and Canadian Agriculture: Policy and Governing Paradigms. Her research examines how organized interests in the agri-food sector interact with the shared jurisdiction that Canada's federal and provincial governments enjoy over agriculture to shape policy-making for the agri-food sector. She has written on the politics of the European Union's Common Agricultural Policy (CAP), as well as the comparative politics of Canadian, US, and EU policies with respect to genetically modified plants and renewable fuels.
Grace Skogstad is a Professor of Political Science at the University of Toronto. She holds a PhD in Political Science from the University of British Columbia and a BA and MA in Political Science from the University of Alberta.
Grace Skogstad has served as President of the Canadian Political Science Association and President of the International Public Policy Association. Her honours include her appointment as Senior Fernand Braudel Fellow at the European University Institute, Florence, Italy; the JJ Berry Smith Doctoral Supervision Award from the University of Toronto; and the Mildred A. Schwartz Lifetime Achievement Award from the American Political Science Association.
Doctoral Fellows

The Next Generation

The 2022-2024 CAPI Doctoral Fellows are a small dynamic, innovative and transdisciplinary research network of doctoral students whose research focuses on the intersection of agricultural trade, the environment and food security.
Melat Lukas Adde
2022-2024 Doctoral Fellow
Melat Lukas Adde
2022-2024 Doctoral Fellow
Luter Atagher
2022-2024 Doctoral Fellow
Luter Atagher
2022-2024 Doctoral Fellow
Kushank Bajaj
2022-2024 Doctoral Fellow
Kushank Bajaj
2022-2024 Doctoral Fellow
Maria Carolina Romero Pereira
2022-2024 Doctoral Fellow
Maria Carolina Romero Pereira
2022-2024 Doctoral Fellow
Honorary Members

Honorary Members
Alberta Agriculture and Forestry
Ministère de l'Agriculture, des Pêcheries et de l'Alimentation du Québec
Ontario Ministry of Agriculture, Food and Rural Affairs