Overview

Stimulating Agri-Food Policy
The Canadian Agri-Food Policy Institute (CAPI) is the place for agri-food leaders to come together, share insights and advance ideas on emerging issues facing this important sector. Established as an independent, non-partisan and not-for-profit corporation in 2004 with an initial grant from the federal government, CAPI is guided by a diverse Board of Directors and an Advisory Committee and works extensively with partners to fulfill its mandate.
CAPI's work reflects systems thinking, researching complex and interconnected food issues, bringing diverse voices to the table — from across agri-food supply chains, governments, researchers and among adjacent sectors. By providing reference points, source material and education for all stakeholders, CAPI is helping to ensure growth and prosperity in the agri-food industry for generations to come.
"Advancing Canada's complex agri-food system requires futuristic thinking and open dialogue among the players of the entire food system."
Dr. Donald Buckingham
Mission, Vision, & Values

Independent. Neutral. Trusted.

CAPI provides a trusted place to hold dialogues, generate perspectives, and develop sound future-looking policy options for the Canadian food system.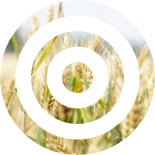 Mission
---
Lead, catalyze and coordinate independent strategic and policy analysis on emerging agri-food issues, engage stakeholders in dialogue, and advance public policy.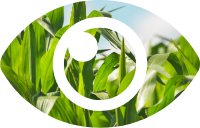 Vision
---
Global leadership in trusted sustainable agriculture and food systems that enhance the health, wealth and well-being of Canadians.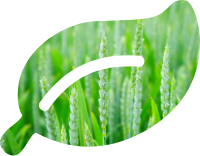 Values
---
Neutrality, Independence, Engagement and Professionalism.
Boards of Directors

Governance & Guidance

The Canadian Agri-Food Policy Institute (CAPI) is overseen by a Board of Directors with broad expertise in the agriculture and agri-food sector.
Chantelle Donahue
Chair
Chantelle Donahue is the Vice President and Commercial Seed Manager for Cargill Global Edible Oil Solutions – Specialties. Chantelle brings over 19 years of experience to her current role and her previous roles include Vice President of Corporate Affairs in Canada, supply chain and general management at Prairie Malt Limited, merchandizing for Cargill Limited and various roles which focused on agriculture research. Chantelle is committed to being a strong leader and collaborator within the industry as evidenced by her recent induction in the Saskatchewan Agriculture Hall of Fame and Director role on the Canadian Agri-Food Policy Institute. She has held many past roles in numerous grain sector related boards including as a Director on several commodity value chain organizations, processing industry associations, Co‐Chair of the Canadian Roundtable for Sustainable Crops, Past‐Chair of the Canada Grains Council, Advisor for Advancing Women in Agriculture Project, among others. Chantelle has a Bachelor of Commerce Degree (with Distinction) from the University of Alberta, where she obtained a double major in Marketing and Agriculture Economics. Along with her husband Greg, Chantelle operates a grain and oilseed farm in Biggar, Saskatchewan. She is the proud mother of her daughters, Abby and Sally.
Stephanie Hamelin
Vice-Chair
Stephanie Hamelin
Vice-Chair
Stephanie Hamelin is committed to innovation and to individual and team entrepreneurship. She is one of the founding members of Université Laval's Agricultural Entrepreneurship Training Platform, an initiative that equips entrepreneurs for leadership and business success. She currently sits on and has previously served on multiple boards of directors, committees of qualitative associations and organizations, including the Fonds coopératif d'aide à la relève agricole and Idée Éducation Entrepreneuriale. Since she has worked in various key positions in Saskatchewan, Manitoba and Quebec within financial institutions, including her current position at the National Bank of Canada, she now has over 20 years of experience in management, business strategies, marketing and financing. Her creative leadership enables her to design effective, innovative business strategies that produce results. As such, she is building the trust of an increasing number of entrepreneurs and business partners in the agri-food industry in Quebec and Canada. Ms. Hamelin is an agro-economist who graduated from the Université Laval and has an Executive MBA.
Bill Buckner
Board Member
Bill Buckner
Board Member
Bill Buckner retired from Cargill Inc. in August 2015 after 28 years in various leadership roles, most recently as Senior Vice President and a member of the Corporate Leadership Team (CLT), the core executive group in charge of Cargill's overall strategy, growth, and funding. Mr. Buckner held numerous general management roles with Maple Leaf Foods, Toronto, Canada from 1977 to 1987. Mr. Buckner graduated with honors from McMaster University, Hamilton, Canada with a Bachelor's Degree in Commerce. Mr. Buckner serves on the following Boards: CAPI (Canadian Agri-Food Policy Institute) in Ottawa, Canada, CASG (Canada Asia Synergy Group) in Edmonton, Canada, Lykes Bros.Inc in Tampa, USA, and E. Ritter & Company in Memphis, USA. Mr. Buckner was inducted into the Meat Industry Hall of Fame in 2015.
Elaine Feldman
Board Member
Elaine Feldman
Board Member
Elaine Feldman is a Senior Fellow in the Graduate School of Public and International Affairs at the University of Ottawa. Before retiring from the public service in 2013, she was President of the Canadian Environmental Assessment Agency. Prior to that, Elaine held a number of positions at Foreign Affairs and International Trade, in Ottawa and abroad, including Assistant Deputy Minister for North America (Ottawa, 2008-2010) and Deputy Permanent Representative of Canada to the World Trade Organization (Geneva, 1995-2000). During her career in the federal public service, Elaine led a number of trade negotiations, including the negotiations over softwood lumber with the United States and the free trade negotiations with Mercosur and the Americas (Free Trade Area of the Americas). Elaine served as Vice-Chair of the Canadian International Trade Tribunal from 2005-2007. She also led federal/provincial/territorial negotiations for new labour market agreements from 2007 to 2008. Elaine holds degrees in common and civil law from McGill University as well as a BA from Bryn Mawr College. She participated in the École Nationale d'Administration's program (Paris) for foreigners as the representative of Canada's public service. She has been a panelist on four WTO dispute settlement panels and is a member of the roster for NAFTA Chapter 19 panels and for the CETA chapter on Environmental disputes.
Richard Gray
Board Member
Richard Gray
Board Member
Mr. Richard Gray is a Professor in the Department of Bioresource Policy, Business and Economics at University of Saskatchewan. Richard's family experience in Saskatchewan agriculture spans several generations. After completing his Master's Degree, Richard worked for five years as a grain market analyst for Saskatchewan Agriculture and Food. After then completing his Ph.D. at UC Berkeley, Richard was hired as an Assistant Professor in the Department of Agricultural Economics at the University of Saskatchewan in 1990. He has published in the areas of agricultural trade, agricultural marketing, and environmental economics. Over time, his research and his graduate students' research has increasingly focused on various aspects of agricultural research and innovation systems. From 2003 until 2013, Richard led the Canadian Agricultural Innovation Research Network and regularly provides advice to farm organizations and government regarding innovation policy and research funding models. In his spare time Richard helps his son Eric operate the family grain farm at Indian Head, Saskatchewan. In 2010 he was recognized as Fellow of the Canadian Agricultural Economics Society.
Kim McConnell
Board Member
Kim McConnell
Board Member
Mr. Kim McConnell is a founder and the former CEO of AdFarm. Over the years, Kim has led national and international brand and marketing assignments, and has been the catalyst behind many major industry ventures including an initiative to build greater public trust in food and farming. Kim is also the recipient of many national business awards. In 2012 he was inducted into the Canadian Agricultural Hall of Fame. And in 2017 he was appointed a Member of the Order of Canada, Canada's highest civilian award. Kim is also a director on a number of corporate, crown, industry and volunteer boards. Kim is passionate about agriculture, food, youth and the entrepreneurial spirit.
David Rourke
Board Member
David Rourke
Board Member
David Rourke started Ag-Quest Inc. in 1983, after graduating from the University of Manitoba with a Masters in Plant Science in 1981. He established Ag-Quest Inc. on the basis of doing quality work and has instilled that value in all members of the research team. David served as Project Coordinator for the Canada Grains Council from 1985 to 1993, Director of the Conservation Tillage Productivity Center from 1991 to 1995, and reviewer for the Expert Committee on Weeds. He is currently Chair of the Western Feed Grain Development Co-op Ltd. David continues to give direction and vision to the entire team at Ag-Quest and also maintains an active role on his 5,300-acre grain farm in Minto, Manitoba. David and Diane, his wife of 43 years, have four children and eight grandchildren. Besides his family, David has two passions. One is to be a leader in regenerative organic agriculture with the goal of increasing profits fourfold by enhancing soil health and maintaining or improving overall output compared with conventional farms. Ultimately he aims to eliminate net carbon emissions on his farm through sequestration. The second passion is working on developing bioproducts. David has set up a prototyping facility with up to 20,000-litre bioreactors. David believes that we must all reduce our use of fossil fuels by 90% if this planet is to remain habitable.
Larry Simpson
Board Member
Larry Simpson
Board Member
Mr. Larry Simpson is the Associate Regional Vice President and Director of Strategic Philanthropy and Conservation — Alberta Region for the Nature Conservancy of Canada (NCC). Larry joined the Nature Conservancy of Canada in May 1990 as Western Regional Director. During his tenure with the Nature Conservancy of Canada more than 1,500,000 acres have been conserved and more than $135 million raised to advance conservation. Raised on a farm in southwest Alberta, Larry obtained his Bachelor of Commerce degree from the University of Alberta in 1979. Prior to joining NCC he worked in the oil and gas sector negotiating oil and gas deals as a Senior Land Negotiator with Amoco Canada Petroleum Limited. In 2012, the Emerald Awards Foundation recognized Larry for his extraordinary commitment to conservation. In 2015, Venture magazine listed Larry as one of the top 50 most influential people in Alberta, something usually reserved for people who excel in business or community work.
Deb Stark
Board Member
Deborah (Deb) Stark is a leader and a learner with a lifelong interest in Canadian agriculture and the people who feed us. A former public servant, she served in various senior leadership roles including Ontario's first Chief Veterinary Officer and Deputy Minister of the Ontario Ministry of Agriculture, Food and Rural Affairs (OMAFRA). She is currently on several boards including the Canadian Agri-Food Policy Institute, Ontario Genomics, Agriculture and AgriFood Canada's Audit and Advisory Committee and the University of Guelph. Deb is a graduate of the University of Guelph (DVM), and Wilfrid Laurier University (MBA).
John Weekes
Board Member
Mr. John Weekes is an expert in international trade policy, trade agreements and the settlement of trade disputes. In 2010, John joined Bennett Jones LLP as a senior business adviser in the Ottawa office after working with Sidley Austin, an American law firm, at its Geneva office. John was Canada's ambassador to the World Trade Organization (WTO) from 1995 to 1999 and chair of the WTO General Council in 1998. From 1991 to 1994 he served as Canada's chief negotiator for NAFTA. He was ambassador to the General Agreement on Tariffs and Trade (GATT) during the Uruguay Round of multilateral trade negotiations and served as chair of the GATT Council in 1989 and chair of the Contracting Parties to GATT in 1990. From 2008-2015, he was a director of the Alberta Livestock and Meat Agency.
Staff

Agri-Food Expertise & Vision

We are helping agri-food players identify their pathways to achieve success. We support "champions" to further the work and build momentum for real change.
Don Buckingham
President and CEO
Don Buckingham
President and CEO
Before assuming the position of President and CEO of CAPI, Dr. Buckingham acted as the Chairperson of the Canada Agricultural Review Tribunal, a private lawyer, government lawyer, law professor, author and consultant in the areas of agricultural law, food law and international trade in agricultural products. Passionate about the various aspects of agriculture and food since growing up on the family farm in Saskatchewan, Dr. Buckingham has since pursued his food and agriculture interests in a variety of professional contexts and geographic locations. He is the co-author of five books, including Agriculture Law in Canada (Butterworths: 1999), and is the sole author of Halsbury's Laws of Canada: "Agriculture" volume and "Food" volume (LexisNexis: 2009 and 2014), as well as an extensive array of chapters and entries in other books and academic journals. Born in Lloydminster, Saskatchewan, he and his family have resided in Ottawa for the past two decades.
Tülay Yildirim
Director, Policy Research Partnerships
Tülay Yildirim
Director, Policy Research Partnerships
Kim Kelly
Director, Corporate Services
Kim Kelly
Director, Corporate Services
Margaret Zafiriou
Research Associate
Margaret Zafiriou
Research Associate
Elise Bigley
Organizational Sustainability Coordinator/Researcher
Elise Bigley
Organizational Sustainability Coordinator/Researcher
Paul Benalcazar
Doctoral Fellow 2017-2019
Paul Benalcazar
Doctoral Fellow 2017-2019
Paul Benalcazar is an Agronomist and Ph.D. candidate student at Lakehead University, Northern Ontario. He is working on soil aggregate stability and its implications on soil health understanding the complex relationship between farm practices and soil physical-chemical properties so that his research can contribute to or exacerbate real-world problems like soil erosion and water pollution. In the long term, the relationship between farm management practices and soil health indicators may change with climate change. Thus, monitoring can help to forecast and plan for needed change to soil management that mitigates or build resilience to climate change.
Alexandre Lillo
Doctoral Fellow 2017-2019
Alexandre Lillo
Doctoral Fellow 2017-2019
Alexandre Lillo is a Ph.D. student in law at the University of Ottawa, doing his thesis jointly the University of Montpellier. He is also a part-time professor in the Faculty of Law at the University of Ottawa, where he teaches a bilingual seminar in law and water resources management.
This doctoral research deals with water law, specifically the legal construction of a watershed-based water management model in Canada. In parallel, he also conducts work related to the legal status of water and the issue of land in terms of environmental governance and Canadian constitutional law.
Jean-Pascal Matteau
Doctoral Fellow 2017-2019
Jean-Pascal Matteau
Doctoral Fellow 2017-2019
Jean-Pascal Matteau is a forestry technologist and agronomist who graduated from Université Laval. He has an M.Sc. in soil science from Université Laval, where he is pursuing a Ph.D. in soil science on precision irrigation in potato cultivation. He is also involved in teaching: he was responsible for teaching an introductory course in soil science and was a teaching or correcting assistant for three other courses (Hydrology, Irrigation and Soil-Water System Process). Jean-Pascal also wrote a scientific article that will be published in the journal "Agricultural Water Management" and co-authored another one currently being reviewed for the journal "Applied and Environmental Microbiology". He has also presented his various research findings at six peer-reviewed scientific conferences, including one international conference. In his free time, the young investor has, since 2015, been co-owner and manager of a seven-unit rental building that he renovated 60% on his own and by coordinating the work of many subcontractors. His free time also keeps him involved in the agricultural world because he and his wife started a camelina farm and an apiary. Starting solely on family land left as grassland for nearly two decades, they plan to triple their arable land and their honey production over the next five years.
Kokulan Vivekananthan
Doctoral Fellow 2017-2019
Kokulan Vivekananthan
Doctoral Fellow 2017-2019
Kokulan Vivekananthan is pursuing his Ph.D. at the University of Waterloo in geography. For his PhD, he is investigating the runoff generation processes and nutrient export from engineered agricultural landscapes of Southern Manitoba. His work involves evaluating the hydroclimatic controls (season, antecedent conditions, event type) on runoff generation and flowpaths (surface runoff, tile drainage, groundwater), evaluating the relative contributions of tile drains and surface runoff to edge-of-field nutrient losses (phosphorus and nitrogen) and investigating the role of roadside ditches on surface runoff progression and water quality. Kokulan obtained his master's degree from University of Manitoba in soil science and his bachelor's degree from the University of Peradeniya, Sri Lanka in agricultural technology and management. Kokulan is also a self-learned amateur photographer.
Joanne BaysNational ManagerFarm to Cafeteria Canada
Marcel GroleauPresidentL'Union des producteurs agricoles
Ron BonnettFormer PresidentCanadian Federation of Agriculture
Rory McAlpineVice President, Government & Industry RelationsMaple Leaf Foods Inc.
Murray McLaughlinExecutive DirectorBioindustrial Innovation Canada (Ont.)
Vincent CloutierStrategic Advisor to managementLes Éleveurs de porcs du Québec
Derek TallonPrimary Producer
Jean-Claude DufourDean, Faculty of Sciences, Agriculture and NutritionUniversité Laval
Elspeth CopelandPresidentElspeth Copeland Consulting
Garth WhytePresident & CEOFertilizer Canada
CAPI Members

Voting Members

Alberta Agriculture and Forestry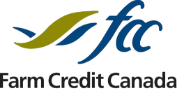 Ontario Ministry of Agriculture, Food and Rural Affairs
Ministère de l'Agriculture, des Pêcheries et de l'Alimentation du Québec