Understanding the Risks and Vulnerabilities Facing the Canadian Agricultural Fertilizer Market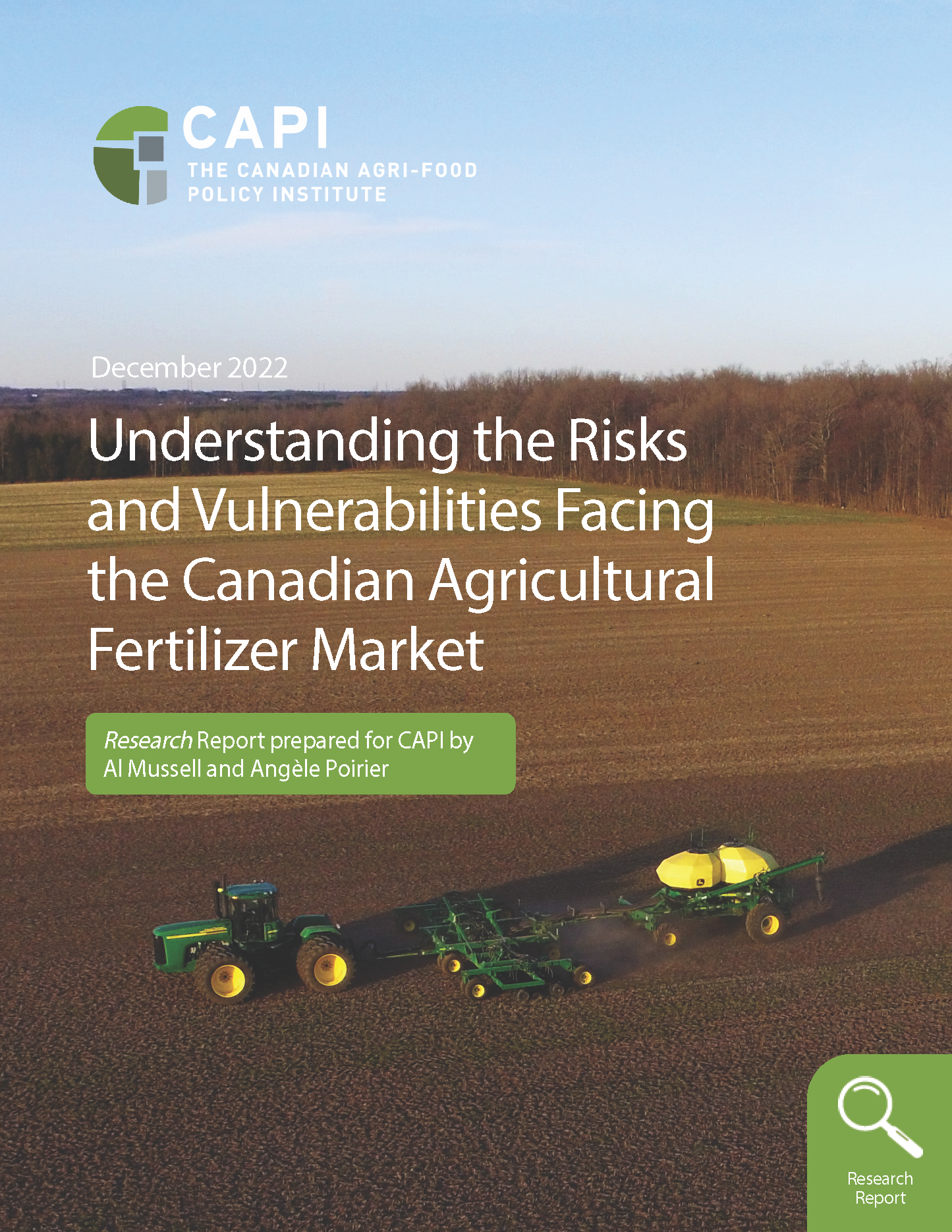 The year 2022 has seen fertilizer emerge as a globally strategic commodity, eliciting analysis in the realms of trade, transport, and investment. CAPI now joins the conversation from an agricultural policy perspective to frame the current situation, depict the medium- and long-term implications on Canadian farmers, and suggest policy solutions.
Policy at the national and international levels have had major impacts on the global fertilizer market. In 2021, China and Russia introduced export controls on fertilizer as elements of trade policy, resulting in price spikes. Business closures and pandemic-related lockdowns severely limited the production and movement of fertilizer.
Then in 2022, political responses to the Russia-Ukraine war included rail and seaway disruptions and economic sanctions, decreasing the supply of fertilizer and natural gas, a key input in the production of nitrogen fertilizers. Quite apart from current market and geo-political tensions, the limited supplies and suppliers of phosphate fertilizers are increasingly perceived as a source of vulnerability in a more volatile world.
In this environment, producers and the broader agri-food sector in Canada must have an understanding of the situation, be able to update expectations as the new 2023 crop year approaches, and assess risks. This Research Report outlines Canadian fertilizer markets, identifies the key sources of uncertainty, and provides recommendations for a Canadian policy response.