Canadian Agri-Food Resilience: A Toolbox for Managing Crises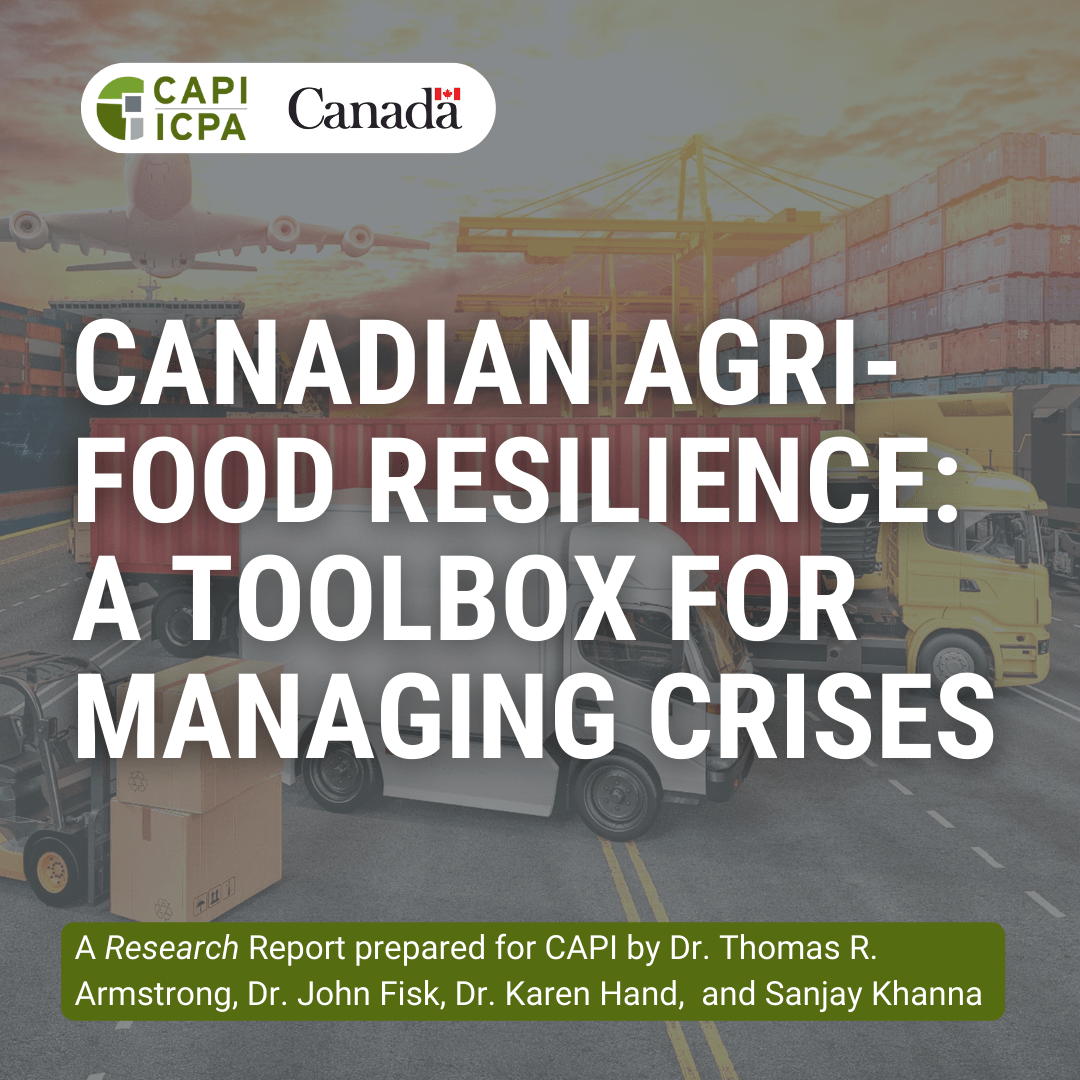 Following years of disruption, driven by a pandemic, climate change and extreme weather, geopolitics and more, there is increasing concern about the reliability of supply chains. Rather than the historic focus on lean, just-in-time, high-efficiency and low-cost supply chains, there is an emphasis in the public and private sectors about understanding threats, monitoring resilience, and striking a balance between efficiency and resilience.
Agriculture and food supply chains have not escaped recent disruptions, with entire value chains – from input suppliers to farmers, processors, retailers, and food service – all suffering.
This Research Report, prepared for CAPI by collaborators Dr. Thomas R. Armstrong, Dr. John Fisk, Dr. Karen Hand, Sanjay Khanna, and co-ordinated by William McClounie and Bruce Stephen, is funded in part by the Government of Canada under the Canadian Agricultural Partnership's AgriRisk Initiatives Program. The authors' analysis leads to the prospect of converging crises, leading to greater risks than any one crisis or peril.
The authors take steps to develop a toolbox to help navigate and mitigate these risks. Moreover, the report underscores the need for agri-food policy that can confront sudden, highly disruptive events to ensure that supply chains can continue to fulfill their primary objective of ensuring food gets from the farmers and processors who produce it to the consumers who need it.