A National Agri-Food Water Action Plan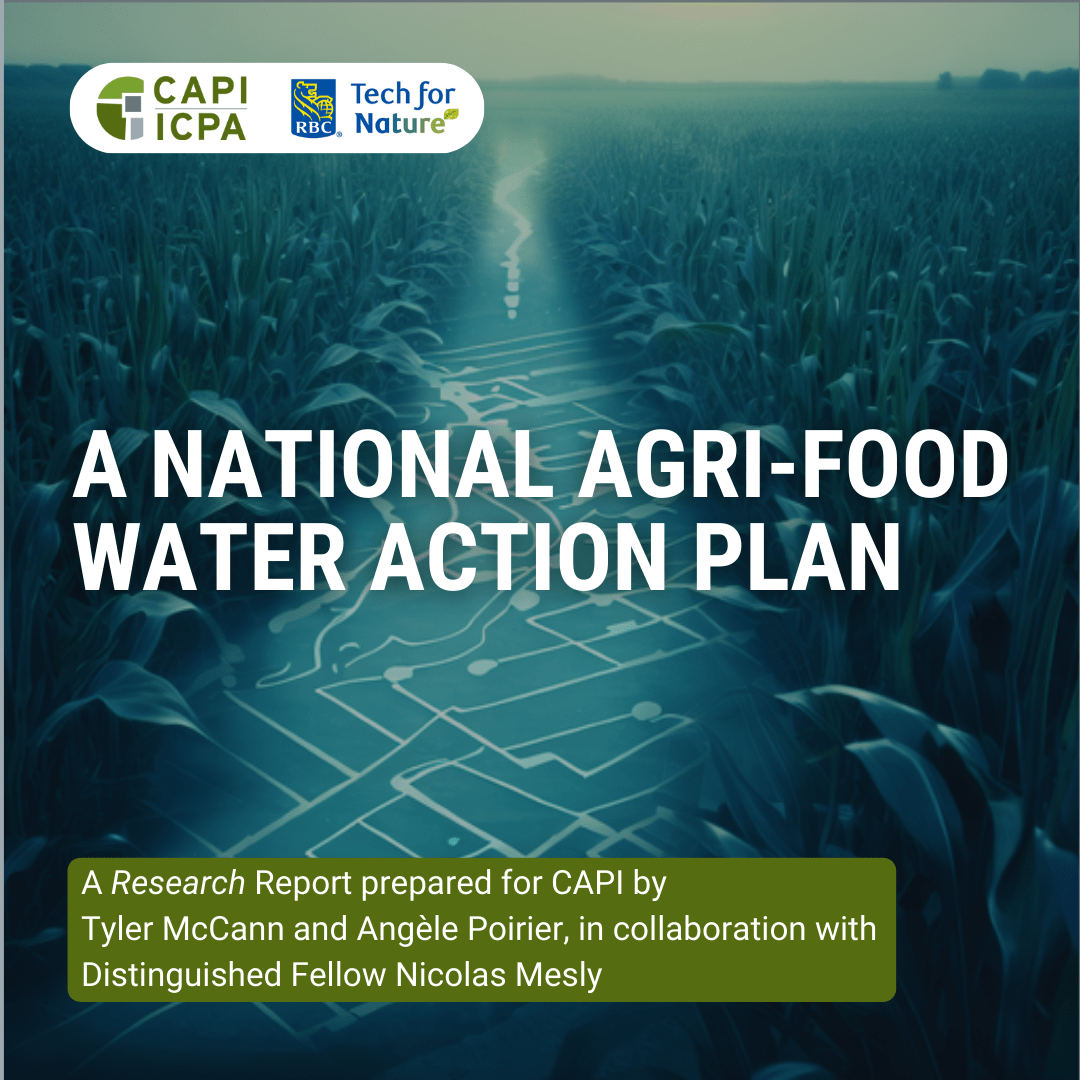 Water security, food security, and national security are inextricably linked. This is because agriculture – the driver of food security – is limited by water quantity, quality, and availability. While Canadians often consider water to be an abundant natural resource, around the world pressures including increasing demand and climate change are demonstrating how precarious agriculture's relationship with water can be.
Responsible water planning must recognize the strong relationship between water and agri-food in Canada. CAPI offers this report as a guide toward an action plan on agri-food water in Canada to monitor better and manage water, and to foster coordination between watersheds and other jurisdictions. Governments must work together, and with the agriculture value chain and civil society to ensure Canada's viability as a material net exporter of agri-food products.
Key Takeaways
•Water security underpins food security and national security and should be considered a strategic asset. Without adequate availability and quality of water, food production and export are impossible.
•Canada has a fragmented and siloed model for water management. Data collection and reporting is far from standardized or complete. Watersheds should be used as the basis for research, innovation, and knowledge mobilization.
•Canada should invest in a mission-driven research call to respond to the grand challenge of conserving and leveraging water as a strategic asset. The R&D results of this research call can be translated into knowledge about how to help agriculture adapt to climate change.
•Federal leadership, including through the Canada Water Agency, will help to overcome the stumbling blocks in forming an agri-food water action plan. This includes a more comprehensive accounting of the economic and non-economic value of Canada's agri-food water.
•The greatest impact will be achieved when governments work together. FPT Agriculture Ministers should lead the development of a National Agri-Food Water Action Plan (NAFWAP). The process should include an expert panel, the release of a The State of Agri-Food Water report and the release of the NAFWAP in July 2025.
This report is supported in part by the RBC Foundation through RBC Tech For Nature and part of CAPI's larger environmental initiative, Spearheading Sustainable Solutions.