Translating Science to Policy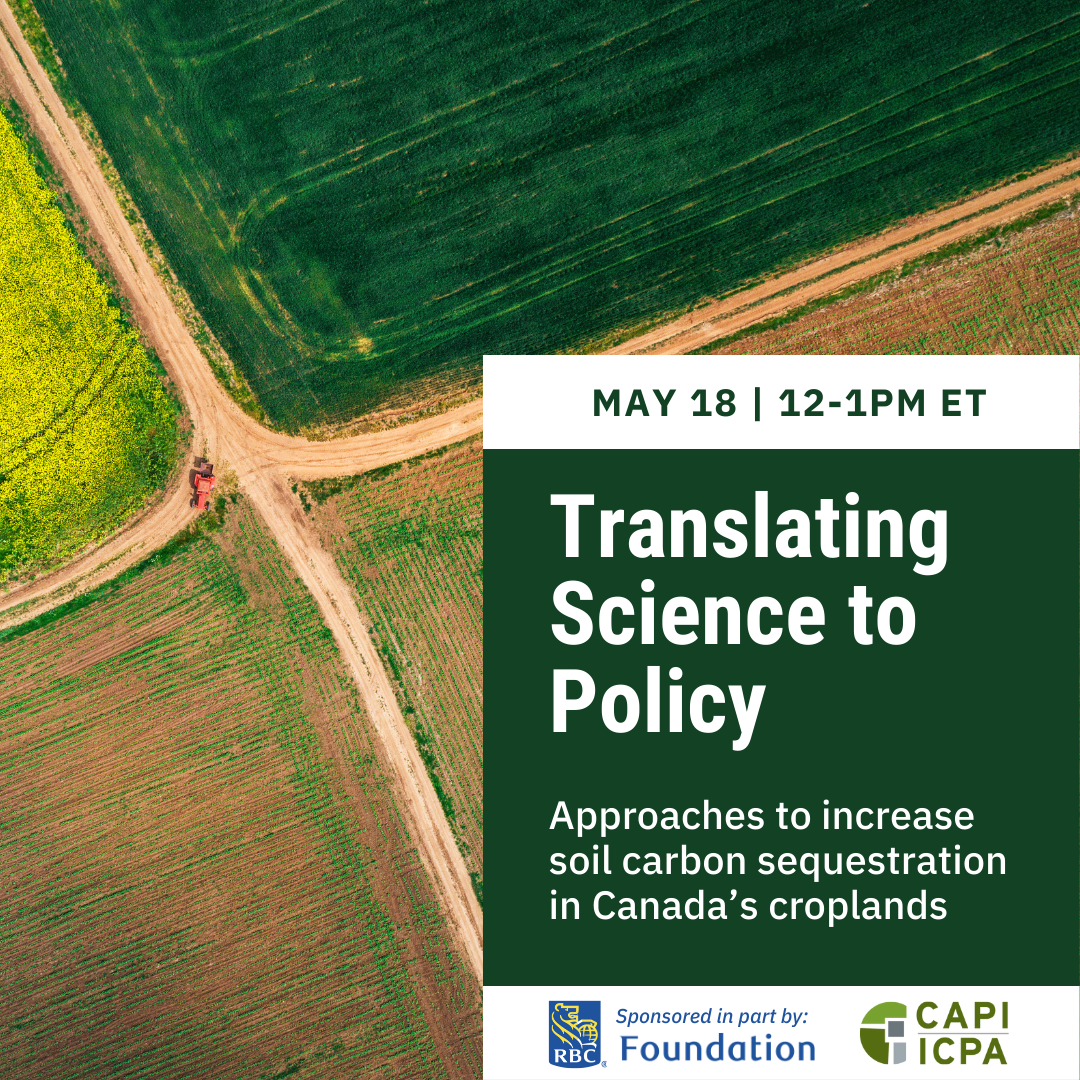 The 2020-2022 CAPI Doctoral Fellows have completed the final report of their fellowship and will be presenting their findings on Wednesday May 18th 2022 from 12pm-1pm ET. We are excited to announce that The Honourable Senator Rob Black will moderate the webinar.
The CAPI Doctoral Fellows, Lisa Ashton, Hannah Lieberman, Callum Morrison, and Marie-Élise Samson are a multidisciplinary group focused on integrating scientific research and data into policy development around climate change mitigation and the role carbon sequestration can play in Canada's croplands. Their report argues that to elevate policy's role in increasing carbon sequestration in Canadian cropland, a science-based, systems approach to policy design should be considered.