Barton Forward: Optimizing Growth While Enhancing Natural Capital: CAPI regional workshop in Saskatoon December 11, 2017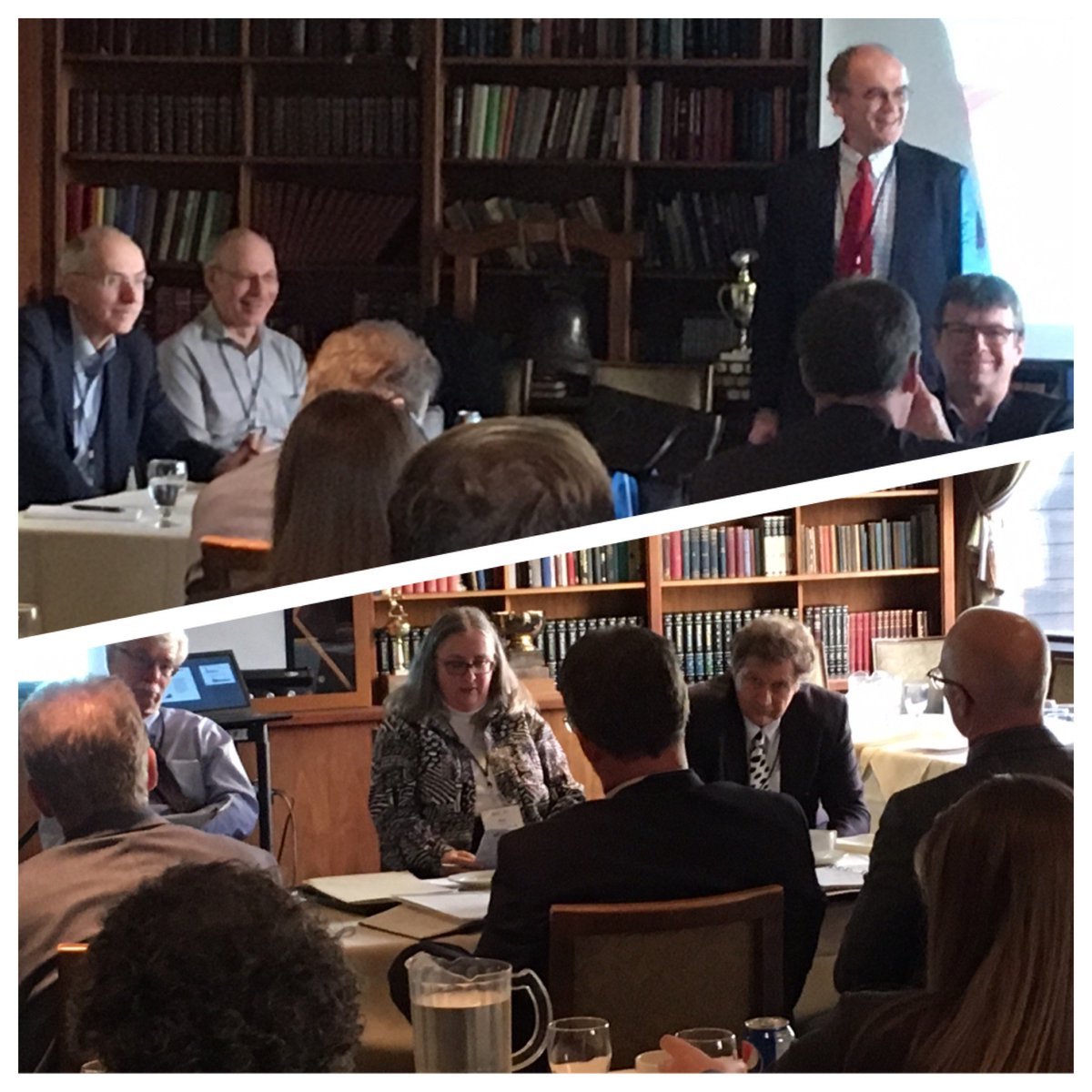 The Canadian Agri-Food Policy Institute (CAPI) held a Workshop on "Barton Forward: Optimizing Growth While Enhancing Natural Capital" on December 11, 2017 in Saskatoon, Saskatchewan, partnering with Ag-West Bio. This was the first of three regional workshops that CAPI held in various regions in Canada, to initiate critical conversations with participation of producers, industry representatives, academics, governments, and other interested groups. The intent of the workshop was to discuss the growth potential across various agri-food value chains and opportunities in achieving this potential, as well as a dialogue on obstacles on future growth. The focus of the workshop was on the implications of the growth targets set for the agri-food sector on Canada's natural capital and other domestic policy objectives, and on the role of innovation in securing growth that is compatible with sustainability objective and in building public trust.
This event was the success it was because of the great speakers, discussants and actively engaged participants, including next gen's, who contributed to this important CAPI conversation. CAPI thanks all of you who attended.
DOWNLOAD THE CAPI REGIONAL WORKSHOP (SASKATOON) PROGRAM >
Join the conversations on Twitter using #CAPIdialogue2019
*PDFs of speakers' PowerPoint presentations and/or Papers can now be viewed & downloaded by clicking on the name of the speaker below*
MONDAY DECEMBER 11, 2017
Opening remarks from CAPI and Ag-West Bio (Don Buckingham and Wilf Keller)
SETTING THE STAGE
Chair:  Richard Gray, University of Saskatchewan and Member of CAPI Board of Directors
Presentation:  Agri-food trade projections to 2026 and potential risks and opportunities (Ted Bilyea and Tulay Yildirim, CAPI)
Participants' Discussion
SECTORAL PERSPECTIVES ON GROWTH, INNOVATION AND SUSTAINABILITY – Chair: Garth Patterson, Western Grains Research Foundation (WGRF)
Pulses Value Chain Speaker: Corey Loessin, SPG
Red Meat Value Chain Speaker: Dennis Laycraft, CCA
Cereals Value Chain Speaker: Kelsey Richardson, SWC
Oilseeds Value Chain Speaker: Curtis Rempel, CCC
Participants' discussion on sectoral perspectives – Chair:  Richard Gray, University of Saskatchewan & CAPI
INNOVATION AND SUSTAINABILITY – Chair: Ventakesh Meda, University of Saskatchewan
Nitrogen Management and Greenhouse Gases
Speaker: Rich Farrell, Associate Professor, University of Saskatchewan and Ministry of Agriculture Strategic Research Chair
Precision and future development opportunities in "Digital Agriculture"
Speaker: David Yee, Vice-President, PAMI
Participants' Discussion
Three breakout groups to discuss the following:
Group #1: Green Light. Full speed ahead! So where will growth come from? Where will the markets be?
Group #2: Red Light. Obstacles to realizing the targets! Infrastructure? Natural Capital constraints? Trade restrictions? Plant-animal-human health? Overbearing regulations?
Group #3: Amber Light. Potential solutions! Do the innovations that are available or in the pipeline really hold the key to sustainable growth?
WAY FORWARD
Groups reporting back
Panel Discussion on 'the way forward' to optimize growth
Mario Tenuta, University of Manitoba
Peter Phillips, University of Saskatchewan
Ellen Goddard, University of Alberta
Participants' Discussion
Concluding Remarks from CAPI and Ag-West Bio (Don Buckingham and Wilf Keller)