2022-2024 CAPI Doctoral Fellowship Program: Call for Proposals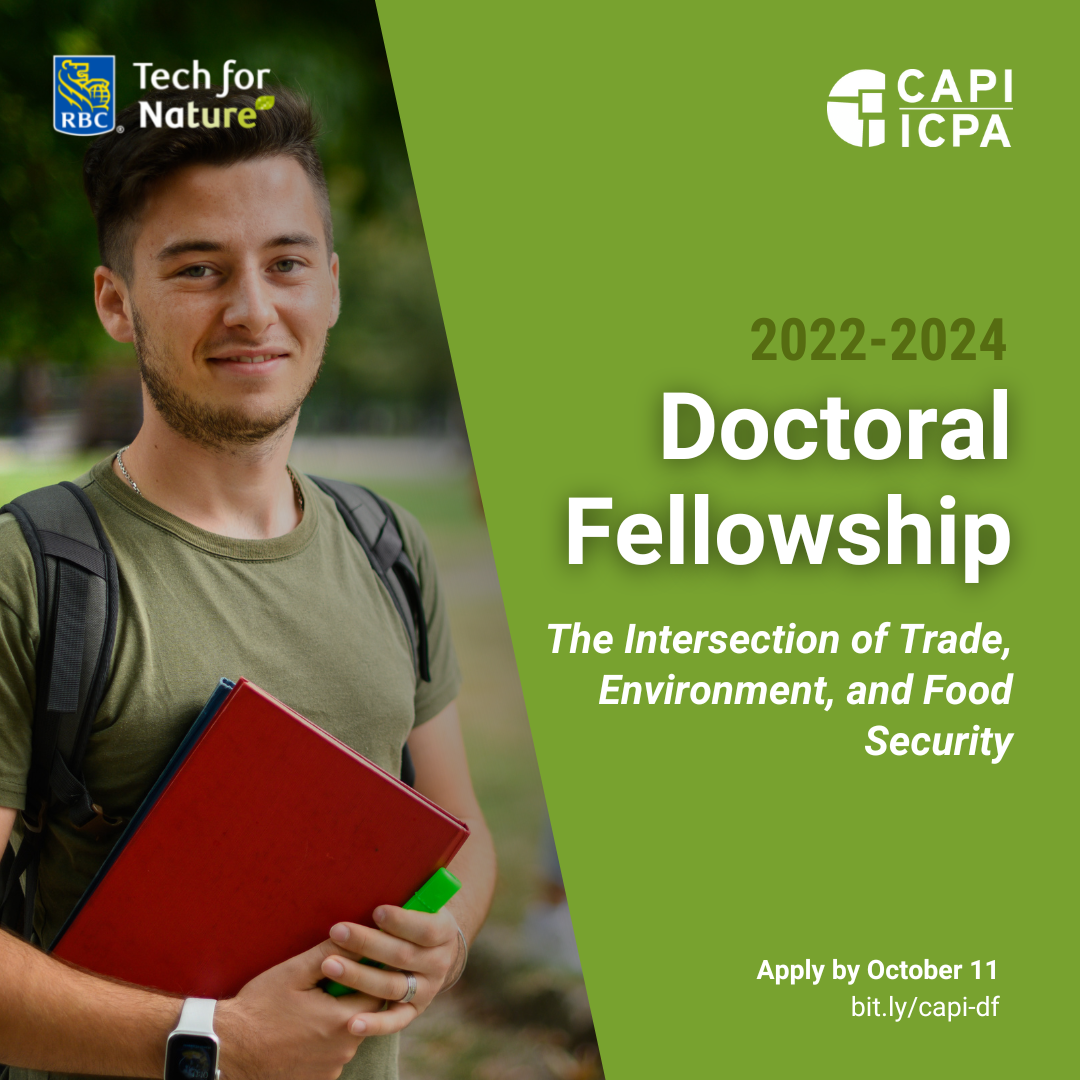 Building on two very successful previous Fellowship Programs, the Canadian Agri-Food Policy Institute (CAPI) is pleased to announce it will be conducting its third Doctoral Fellowship Program.
RBC Tech for Nature through RBC Foundation funds the 2022-2024 Doctoral Fellows program, which supports a transdisciplinary research network of doctoral students.
This cohort's research focus will be 'the Intersection of Trade, Environment, and Food Security' and will cover five research papers, webinars, workshops, an advisory council, and professional development over the next two years.
Read more about the fellowship and view the application guidelines below.