Where did we succeed?

What must we fix?
The Canadian Agri-Food Policy Institute and Arrell Food Institute invite you to participate in a project that will gather evidence on what happened to the Canadian food system during the pandemic.
From your contributions we will build recommendations to help Canada weather future disruptions.
The task before us

From the Growing Stronger project co-chairs
From the earliest moments of the COVID-19 pandemic, there have been questions and concerns around food system's resilience and its impacts on everyone from farmers to consumers. From the panic buying that emptied grocery store shelves in the first weeks of the lockdown to the paradox of both rising food bank use and food being dumped; from challenges in securing temporary foreign workers to keeping meat packing plants operational, COVID-19's effect on the food system has been dramatic.
In the post-COVID-19 world, seeking answers to the key question of "how to build a resilient Canadian agri-food system?" will become more relevant and more urgent than ever, as this crisis may very well be the tip of the iceberg, bringing to light vulnerabilities and structural issues in the Canadian agri-food system.
Prompts for

Producers / processors / retailers / food services
Has COVID-19 changed the way that you operate? How?
Will you keep these changes in place or do you expect to go 'back to" or 'forward to' a new state?
What would you have done differently, or asked others to do differently, to better prepare for or respond to the COVID-19 pandemic?
Have past disruptions (weather events, market fluctuations, etc.) encouraged you to put mitigation measures in place? What kind?
Has the pandemic impacted your operation in any of the following areas and how so? Labour; government relations; customer relationships; innovation; investments and planning; and other.
Has this pandemic enabled you to do a "deep re-think" of your goals and aspirations as a part of the Canadian food system? How exactly?
What do you think will be the most important lasting change – good or bad – that the recent shocks will imprint upon the Canadian food system?
What policy change must the federal government implement in the short/medium term, in your opinion, to get to the "new normal" of a resilient food system in Canada?
Prompts for

Individuals as food consumers
Have you been able to find and purchase the food that you need for your households?
How have your food purchasing habits changed?
What matters to you in making food choices?
Have you used any emergency food sources (eg food banks)? What kind? Were there any barriers to doing so?
What plans have you made, if any, for long term food purchases or sourcing?
Have you become more aware of where your food comes from and how it is produced? Does it matter to you?
What comes next?

What difference will this make?
At CAPI and AFI, we expect this process to articulate a series of tightly reasoned policy recommendations to enhance food systems resilience including contingency planning exercises, policy instruments to be incorporated into future federal/provincial/territorial agriculture and food policy frameworks so that the Canadian food system will be better prepared against future shocks, whatever their origin and duration.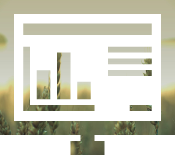 Phase 1
Listening
---
Information gathered from the Canadian food system. Evidence/Experience can be submitted through the portal and may also be gathered by through hosted virtual town-halls, webinars, dialogues. CAPI and AFI will also access a "trusted advisory network" to gather information about the Canadian food system.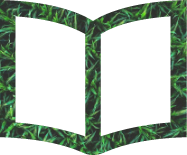 Phase 2
Synthesis
---
CAPI and AFI will distill what we hear down into key themes, and determine what further investigation is required.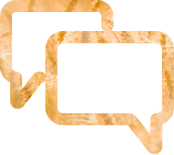 Phase 3
Debate
---
CAPI and AFI will share all findings, invite controversial views, and debate pathways forward through our websites and other channels. Draft conclusions and recommendations will be debated at the 2020 Arrell Food Summit before being presented in their final form in 2021 as part of the CAPI's Big Solutions Forum.
This project may result in any or all of the following:
Draft emergency plan for the government to consider
Letters advocating policy change submitted to government bodies
Research projects commissioned
Information network or community of practice created.
Who Is Involved

Trusted Advisor Network
The Trusted Advisor Network is a group of experts from across Canada who provide insight, expertise, and help gather information about the Canadian food system. The TAN will discern and review preliminary themes that emerge from the evidence and experiences submitted through the portal and help identify gaps and topics that need further exploration.
Kevin Groh, Senior Vice President, Corporate Affairs and Communications – Loblaw Companies Limited
Gisele Yasmeen, Executive Director – Food Secure Canada
Barry Hill, Indigenous Farmer
Scott Ross, Assistant Executive Director – Canadian Federation of Agriculture
Patricia Vanderkooy, Semi-retired – Dietitians of Canada
Rory McAlpine, Senior Vice President, Government and Industry Relations – Maple Leaf Foods
Lynda Kuhn, Senior Vice President & Chair, Maple Leaf Centre for Action on Food Security – Maple Leaf Foods and Maple Leaf Centre for Action on Food Security
Joseph LeBlanc, Associate Dean, Equity and Inclusion – Northern Ontario School of Medicine
Haley Lapalme, Associate Director – McConnell Foundation
Lenore Newman, Director, Food and Agriculture Institute, Canada Research Chair and Associate Professor, Department of Geography – University of the Fraser Valley
Debra Hauer, Manager AGRI LMI – Canadian Agricultural Human Resource Council (CAHRC)
Farheen Khan, Interim Executive Director – Meal Exchange
Brittany Maguire, Senior Good Food Program Lead – Meal Exchange
Ellen Goddard, Professor, Faculty of Agricultural, Life and Environmental Sci – Resource Economics & Environmental Sociology – University of Alberta
Richard Gray, Professor, Canadian Grain Policy Research Chair – University of Saskatchewan
Wilf Keller, Vice President of Outreach – Agri-Food Innovation Council (AIC)
Fawn Jackson, Director of Government and International Relations (Ottawa) – Canadian Cattlemen's Association (CCA)
Bill Greuel, CEO – Protein Industries Canada (PIC)
Kathleen Sullivan, CEO – Food and Beverage Canada (FBC)
Carla Ventin, Senior Vice President Government Relations – Food and Consumer Products of Canada (FCPC)
Franco Naccarato, Executive Director – Meat & Poultry Ontario
Julie Bissonnette, President – La Fédération de la relève agricole du Québec
Emily Kaliel, Arrell Scholar, History – University of Guelph
Leticia Deawuo, Director – Black Creek Community Farm