Navigating the Path to Sustainable Agriculture: Insights and Recommendations from Canadian Farmers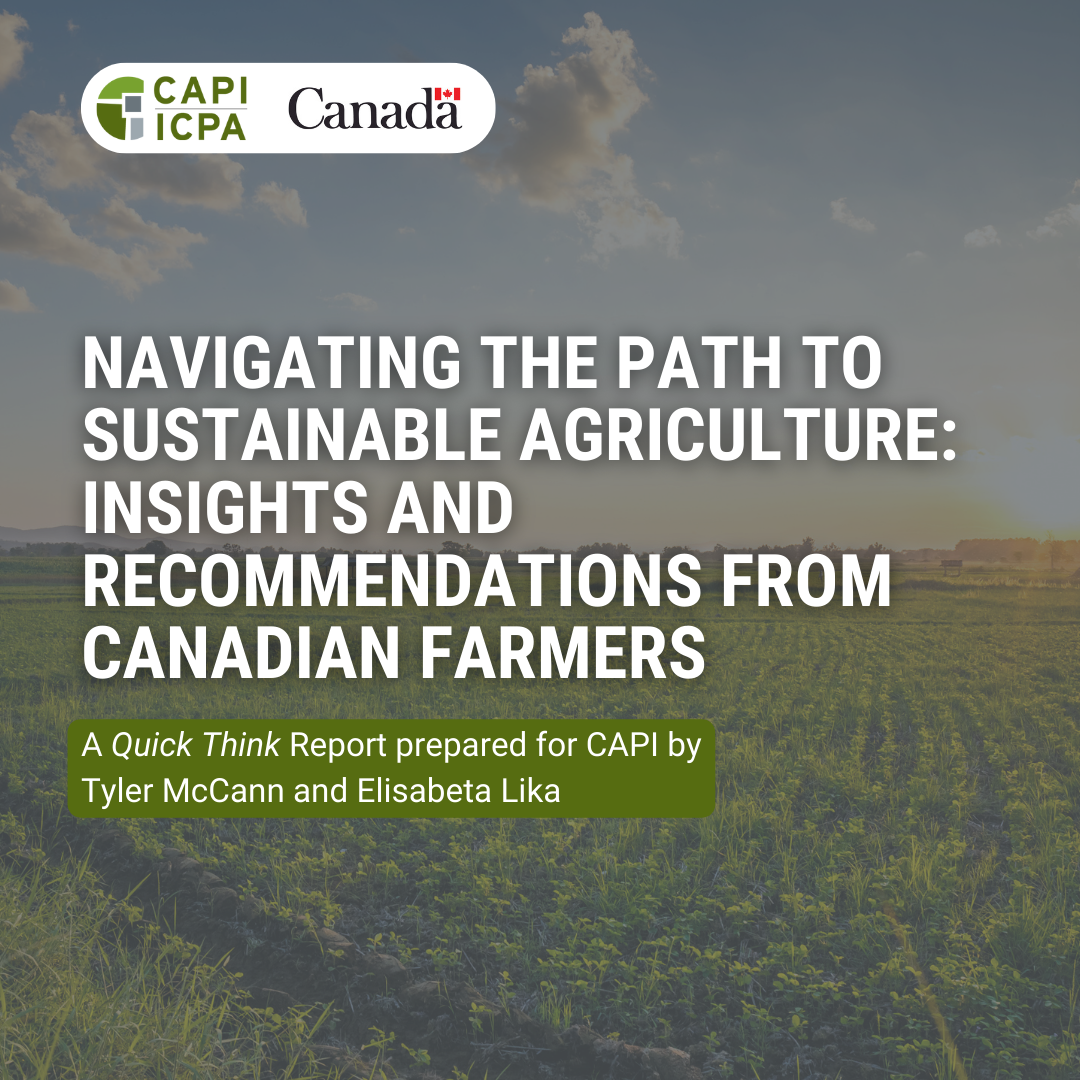 In 2023, the Canadian agriculture policy context includes a significant focus on improving agriculture sustainability through improved farming practices. Canadian farmers have demonstrated a willingness to adopt new technologies and practices, but there is an increasing desire to use policy tools to encourage greater adoption of more sustainable practices. Understanding the perspectives of Canadian farmers on adoption and policy is essential to developing effective policies and programs in Canada.
This Quick Think Report, prepared by CAPI Research Associate Elisabeta Lika and Managing Director Tyler McCann aims to provide an understanding of the complex interplay between farmers' attitudes, policy incentives, and the adoption of sustainable farming practices. It leverages a survey of 720 farmers across Canada conducted in partnership with RealAgriStudies. The recommendations provided in this report offer practical steps to improve policy and program design to accelerate the adoption of sustainable farming practices in Canadian agriculture, ultimately contributing to a more sustainable and prosperous future for all.
This report was funded in part by the Government of Canada under the Canadian Agricultural Partnership's AgriCompetitiveness Program.