Externalities and Canadian Agricultural Policy: Role, Rationale, and Results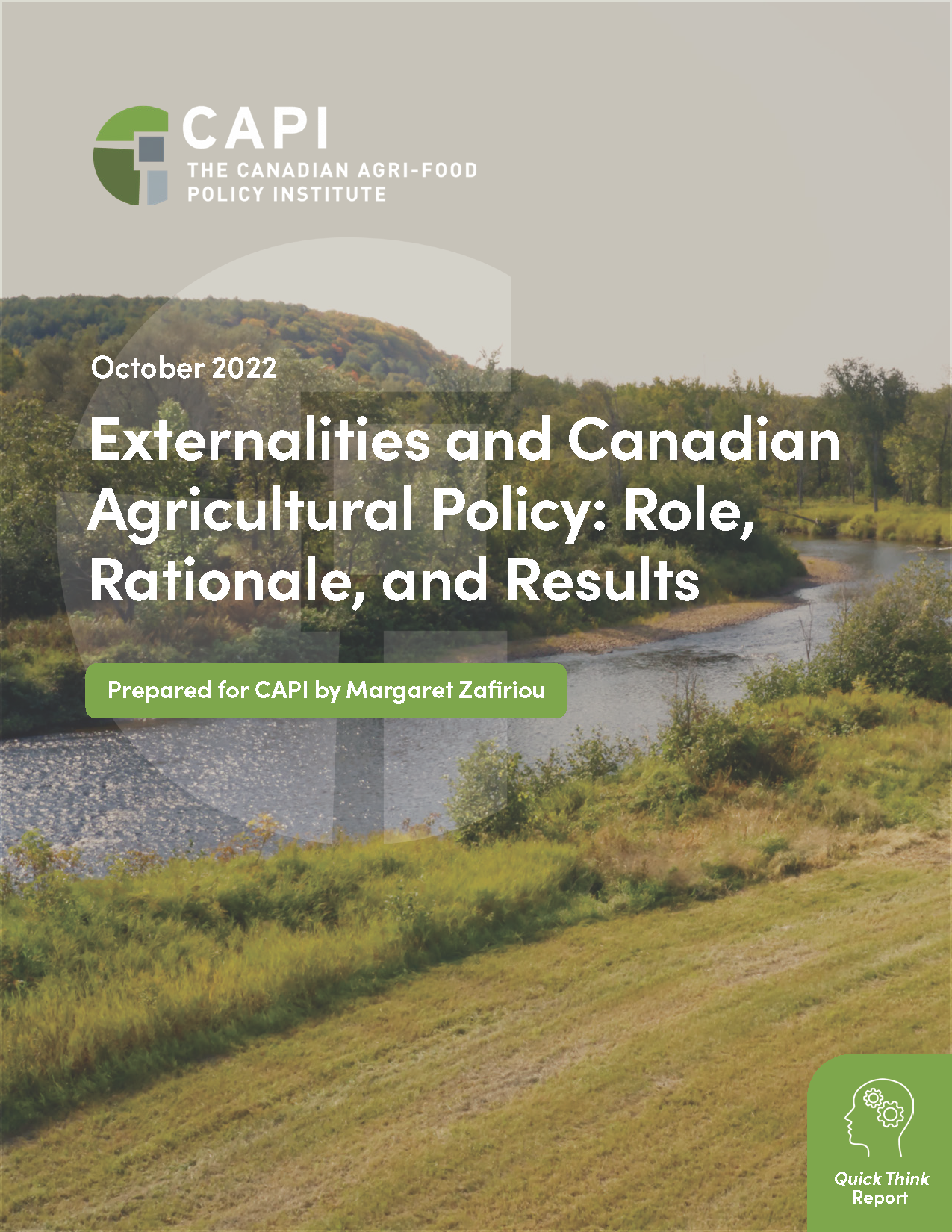 The Canadian Agri-Food Policy Institute has an ongoing commitment to exploring the connection between sustainability and climate change and agriculture and food policy. Recently this has included a series of workshops, webinars and publications that have helped advance knowledge and policy solutions.
This Quick Think Report builds on past CAPI research and links externalities in agriculture to current issues in agriculture policy, including the agreement on the next Agricultural Policy Framework, announced by governments in July 2022.