Challenges with Cross Compliance and Agricultural Business Risk Management Programming in Canada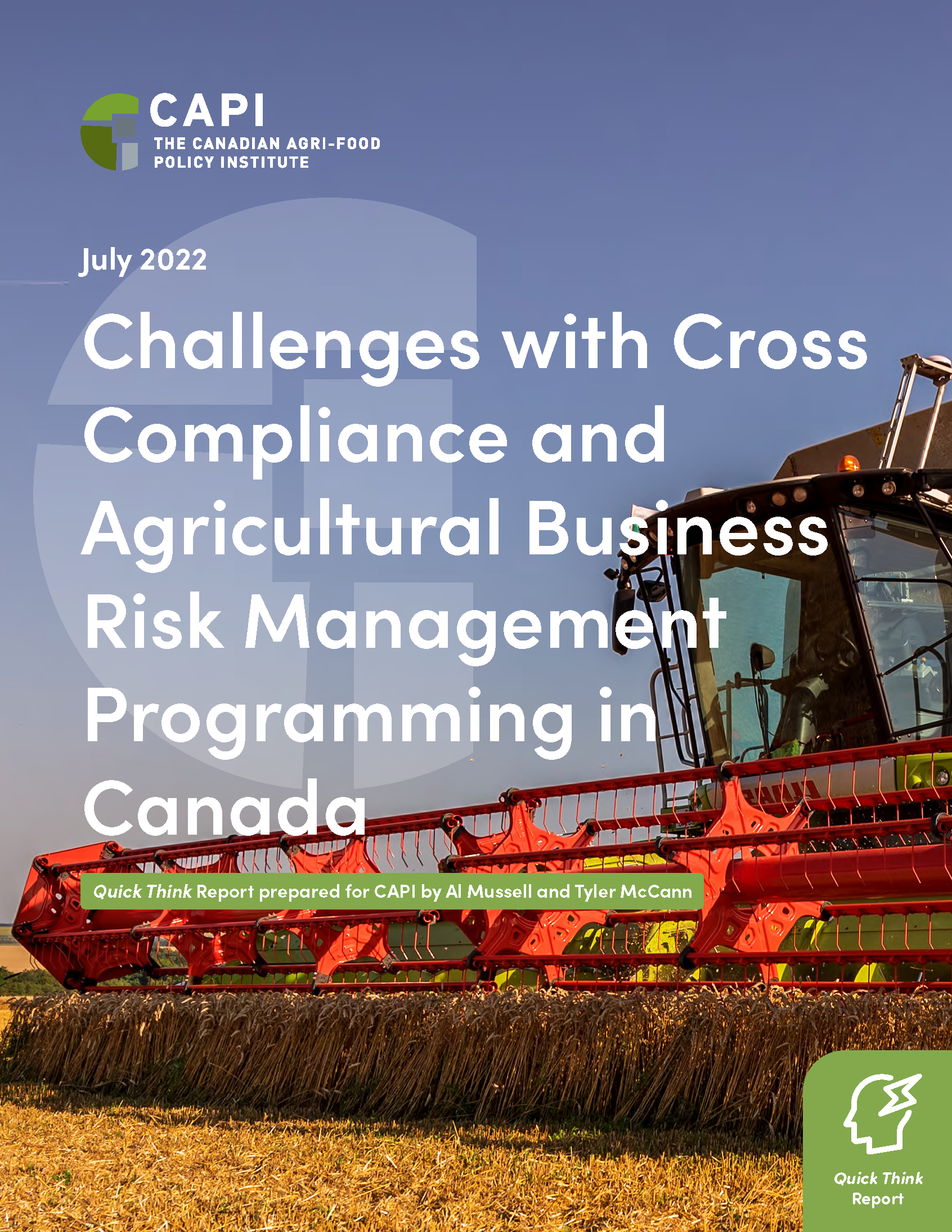 The need to continue agriculture's continuous progress in improving environmental outcomes is clear. This Canadian Agri-Food Policy Institute (CAPI) Quick Think Report offers considerations on whether cross-compliance should be used to leverage risk management programming to improve environment outcomes. 
CAPI was commissioned to prepare a report on considerations with cross-compliance within business risk management programs in Canada. This report builds on past research CAPI has done on the topic, including a report on Clean Growth in Agriculture and Business Risk Management Programs and the Environment.