Competing Pressures on Land Use in Canadian Agriculture: To Intensify or Not to Intensify- That is the Question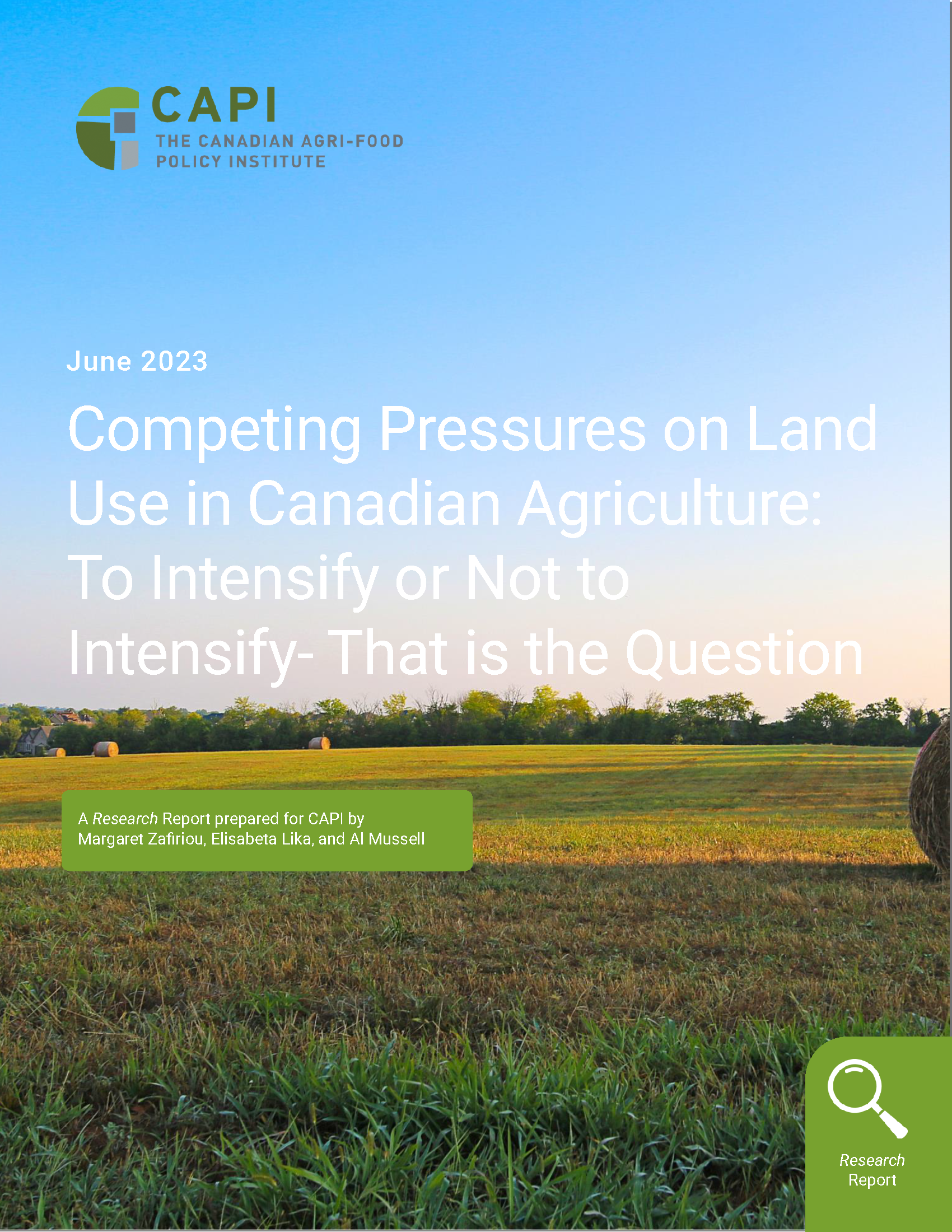 CAPI's recent focus on trade, food security and the changing geopolitical and market environment along with climate change have helped identify some of the key new challenges and opportunities facing the Canadian agriculture and agri-food sector in this new world of scarcity not abundance. These developments are putting pressure on Canada's natural capital and resources including land use. For this reason, CAPI was tasked with identifying competing pressures for land use in Canadian agriculture and proposing potential policy solutions that will ensure Canada can continue to produce and export high quality sustainable agriculture and agri-food products for Canadians and the world well into the future.
This report was funded in part by the Government of Canada under the Canadian Agricultural Partnership's AgriCompetitiveness Program.