Canada's fruit & vegetable supply at sub-national scale: A first step to understanding vulnerabilities to climate change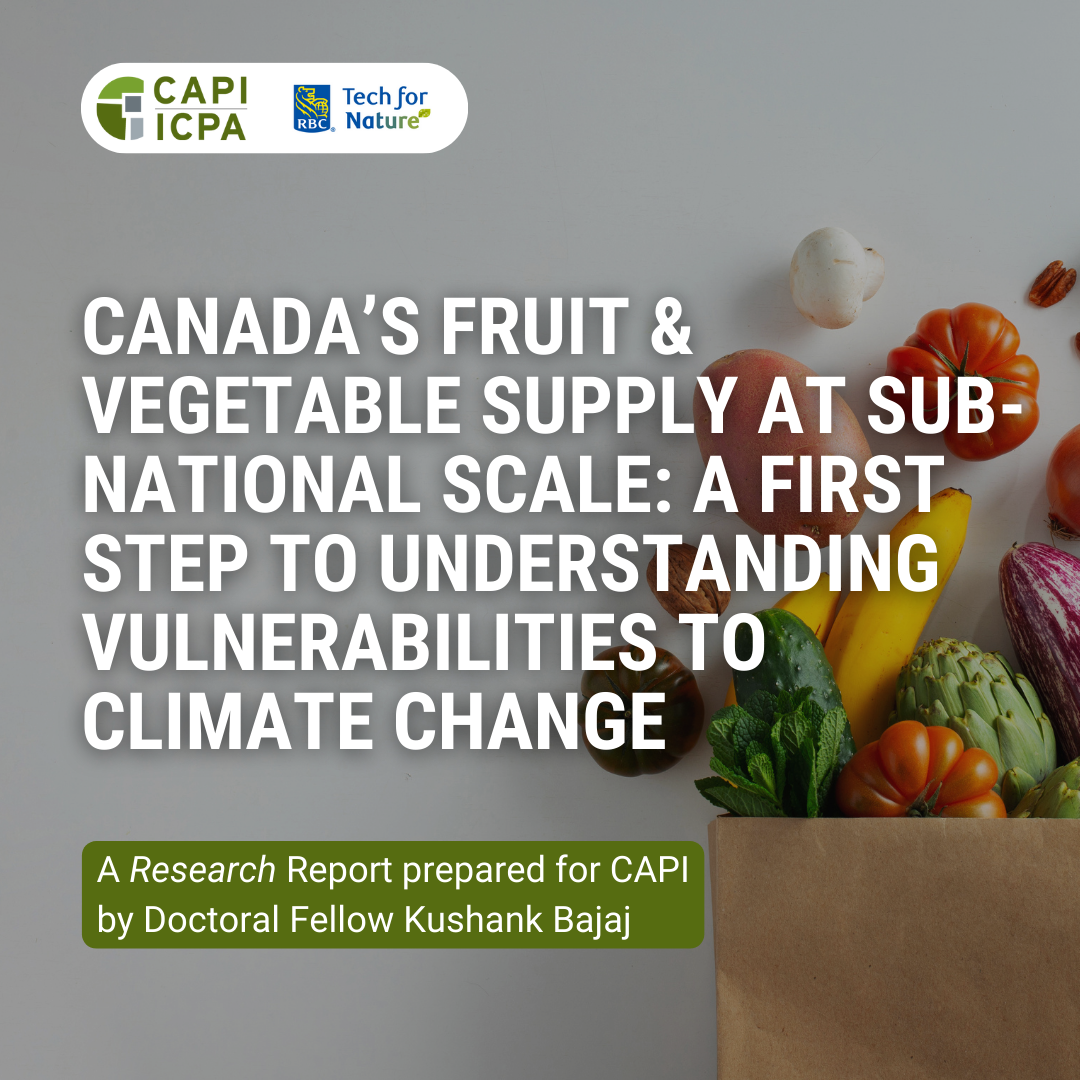 CAPI recognizes the importance of fostering and mentoring the next generation of thought leaders emerging from Doctoral programs across Canada, who are working in multi-disciplinary fields. Through this program, CAPI offers a small, innovative group of young students the opportunity to apply their newfound knowledge and expertise to some of agriculture's most critical policy issues.
The third cohort of CAPI Doctoral Fellows (2022-2024) was tasked with focusing their research on the intersection of agricultural trade, the environment and food security and this paper is one of the results. In light of recent trade disruptions, food security concerns and climate change commitments, CAPI is interested in how they are impacting Canadian agriculture and agri-food and the policy implications.
This Fellowship is supported in part by the RBC Foundation through RBC Tech for Nature as part of CAPI's larger environmental initiative, Spearheading Sustainable Solutions.