Agri-food Productivity and Trade: Policy Gaps and Possibilities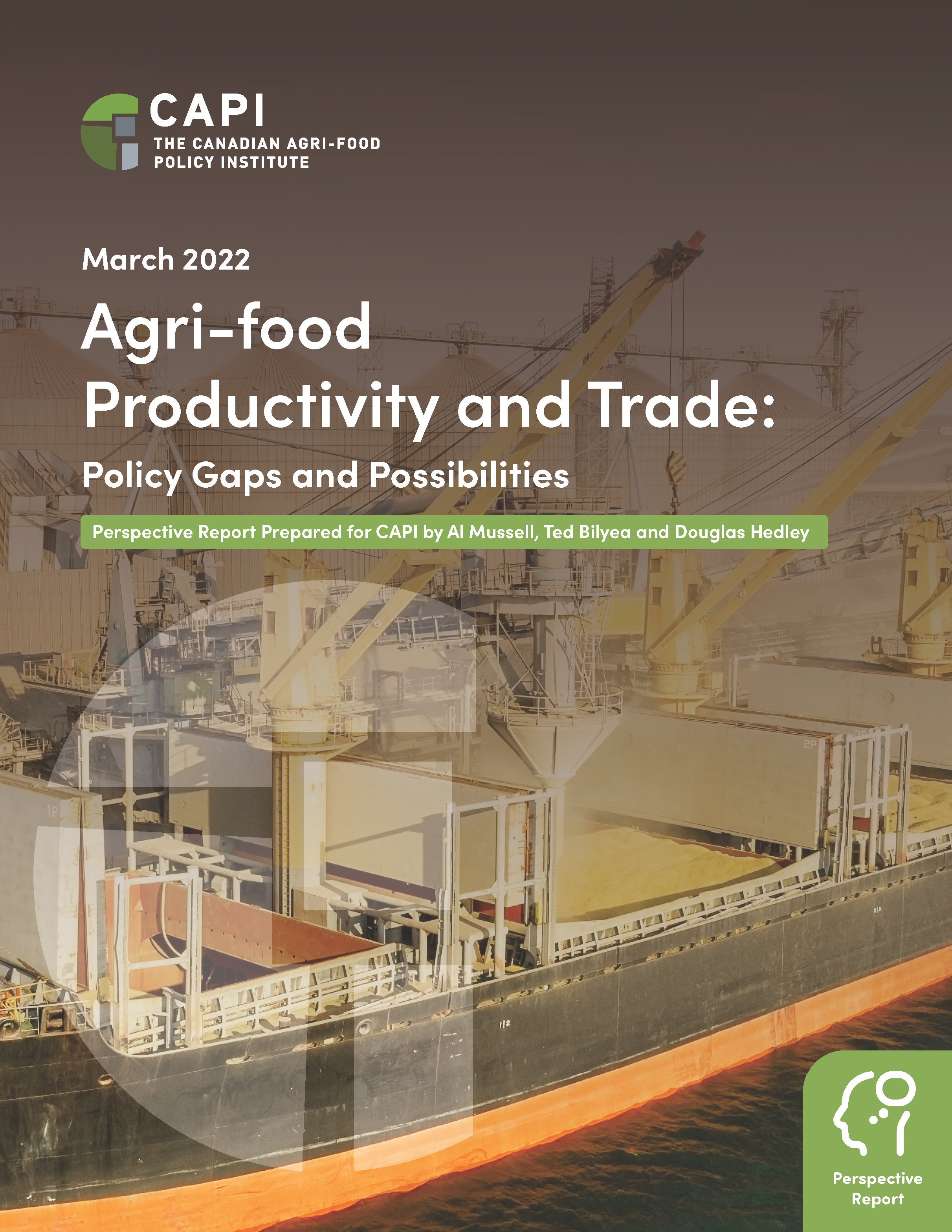 In this new Perspective Report experts Al Mussell, Ted Bilyea, and Douglas Hedley outline how Canada's domestic policy solutions could address the changing global reality. 
Canada's agri-food system operates in an evolving, global context and it needs to muster what's needed in order to quickly brace for change. 
Canada's agri-food system is global, with Canada being a top-10 exporter and importer of agricultural products. When considering how the system can do more, environmentally, socially, and economically, it should be in the context of doing more, globally.