Women in Agriculture: The Data and Beyond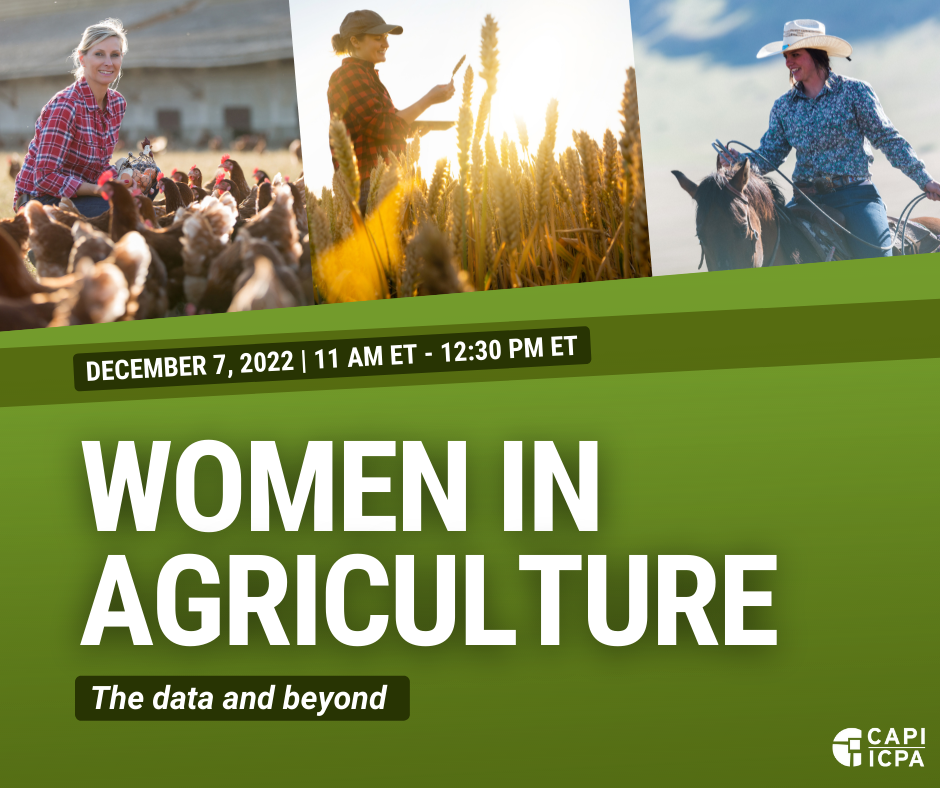 Who does what in agriculture is not always easy to understand based on official statistics. On November 23rd, Statistics Canada released a report exploring what the Census of Agriculture says about the role females play in agriculture and food, but the statistics only tell part of the story. 
Join us for a CAPI webinar where we look at the data and beyond to consider what those changing demographics mean and their policy implications. The webinar will include a presentation on Statistics Canada's recent report followed by a lively panel discussion.