Water Management: How to Avoid Going Down the Drain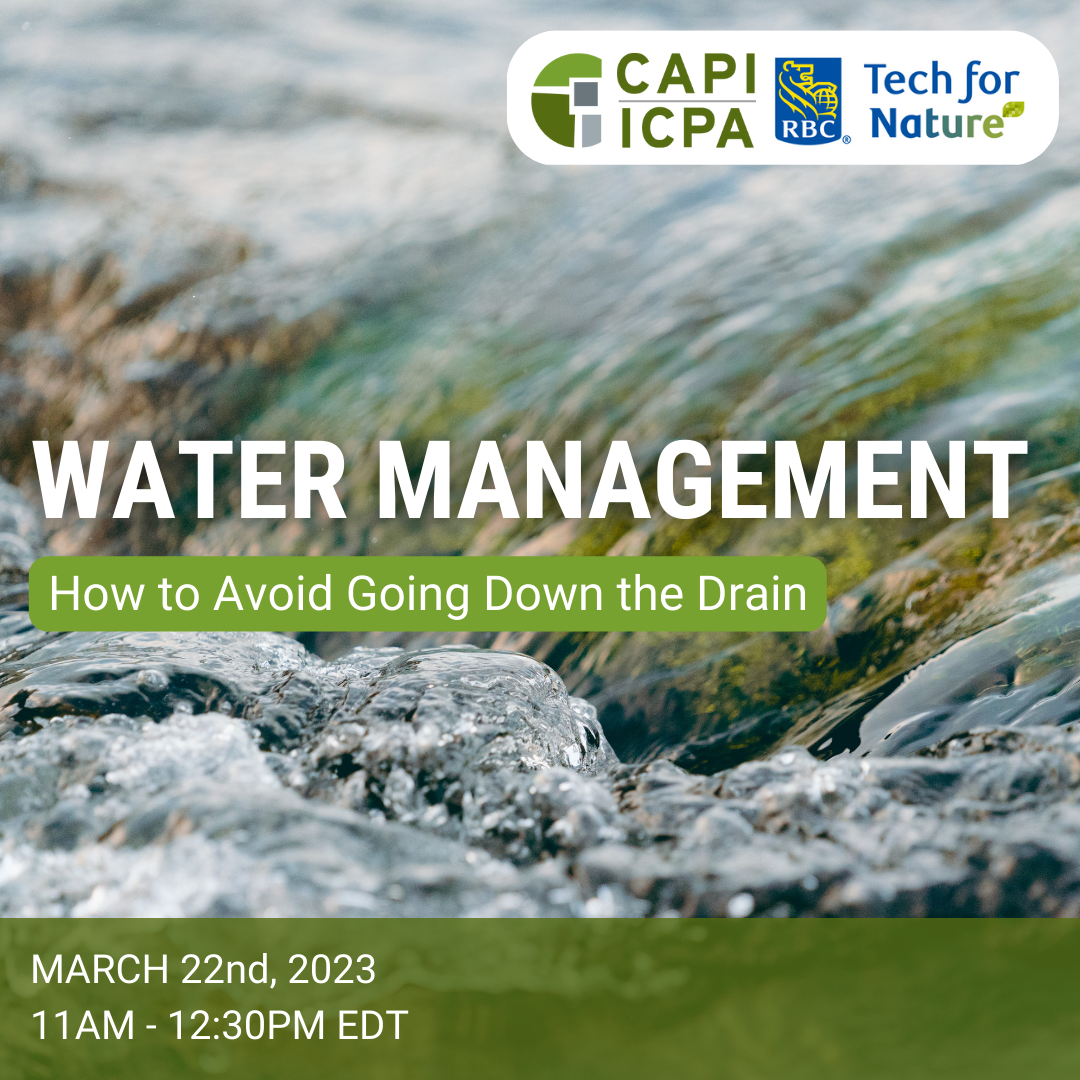 Amid persistent climate perturbations, water quantity and quality will redefine agri-food production and trade. Meanwhile, the United Nations predict a global population of over 9.1 billion by 2050, requiring 70% more food production.
Canada, the world's 5th largest exporter of agricultural commodities, has access to upwards of 20% of the world's surface freshwater supply and shares the largest watershed in the world, the Great Lakes-St. Lawrence River, with the United States. In this webinar, CAPI will discuss Canada's national and regional water governance and the geopolitical implications of water management.
This webinar is supported in part by the RBC Foundation through RBC Tech For Nature and part of CAPI's larger environmental initiative, Spearheading Sustainable Solutions.
Opening Presentation:
Nicolas Mesly, CAPI Distinguished Fellow
Panelists:
Nicola Crawhall, CEO, Canadian Water Network
Dr. Ousmane Seidou, Professor, Director, Hydraulics Lab, Department of Civil Engineering, University of Ottawa
more panelists to be confirmed!