The Big Solutions Forum: Creating Prosperity from Chaos in a Post-Pandemic World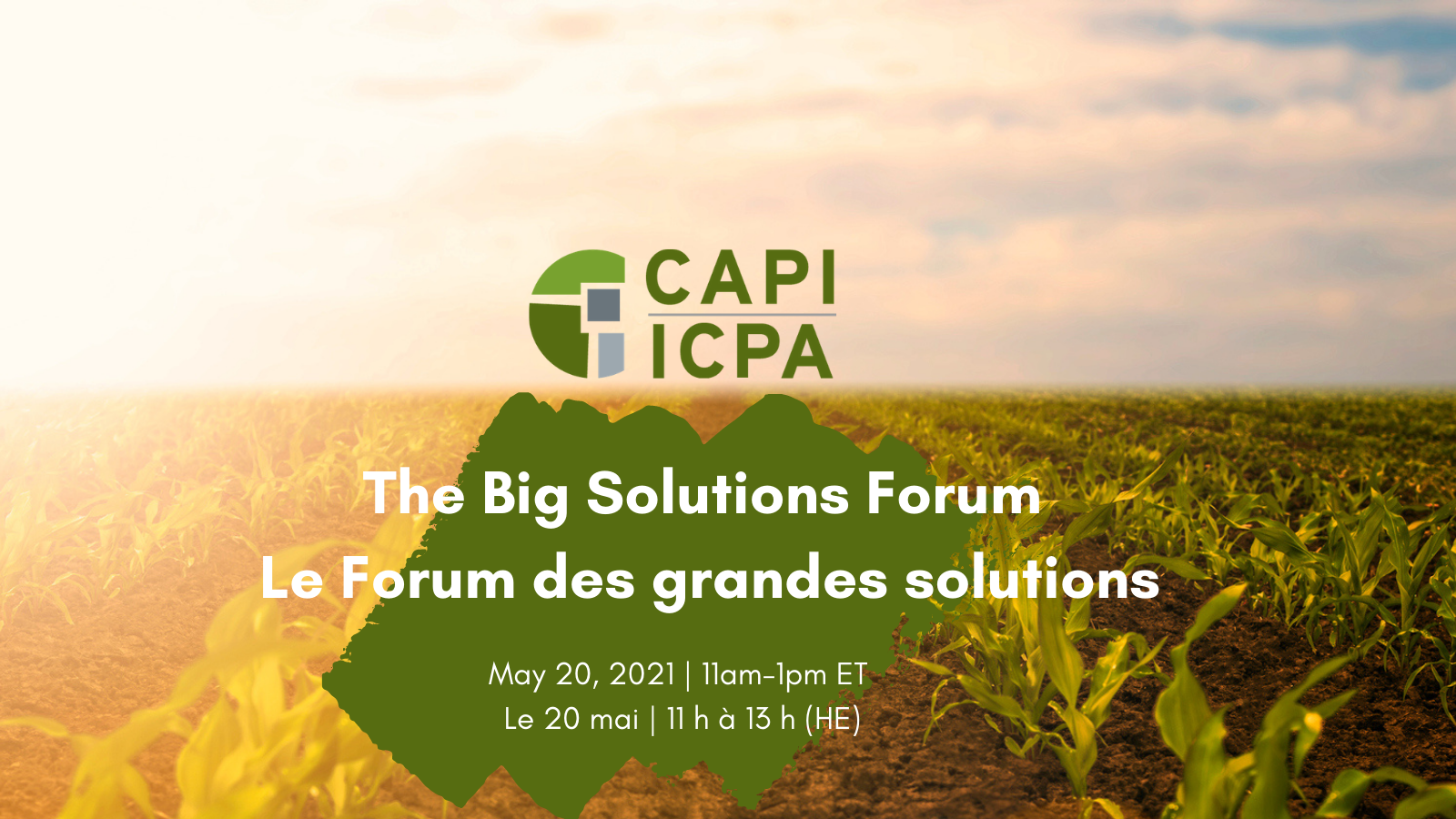 How do we build a resilient, sustainable, and prosperous agri-food system for Canada? This question that was already before us will become more urgent and relevant in the post-COVID19 world.
Join the Canadian Agri-Food Policy Institute (CAPI) as we harvest and synthesize research findings and draw from the learnings of this crisis to identify critical ingredients for a prosperous and sustainable Canadian agri-food sector, while remaining resilient amidst new uncertainties.  CAPI's program of research Creating Prosperity from Chaos was originally developed in response to increasing disruptions in global trade and the collateral damage to economic outcomes, sustainability of agri-food systems, natural systems and food security. This program will culminate in The Big Solutions Forum on May 20th, 2021 where we will bring the learnings of CAPI's research program and present policy options, voluntary and regulatory strategies, industry actions, and a path toward sustainable prosperity.