Teamwork Makes the Dreamwork: Sustainable Agriculture and Federal-Provincial-Territorial Relations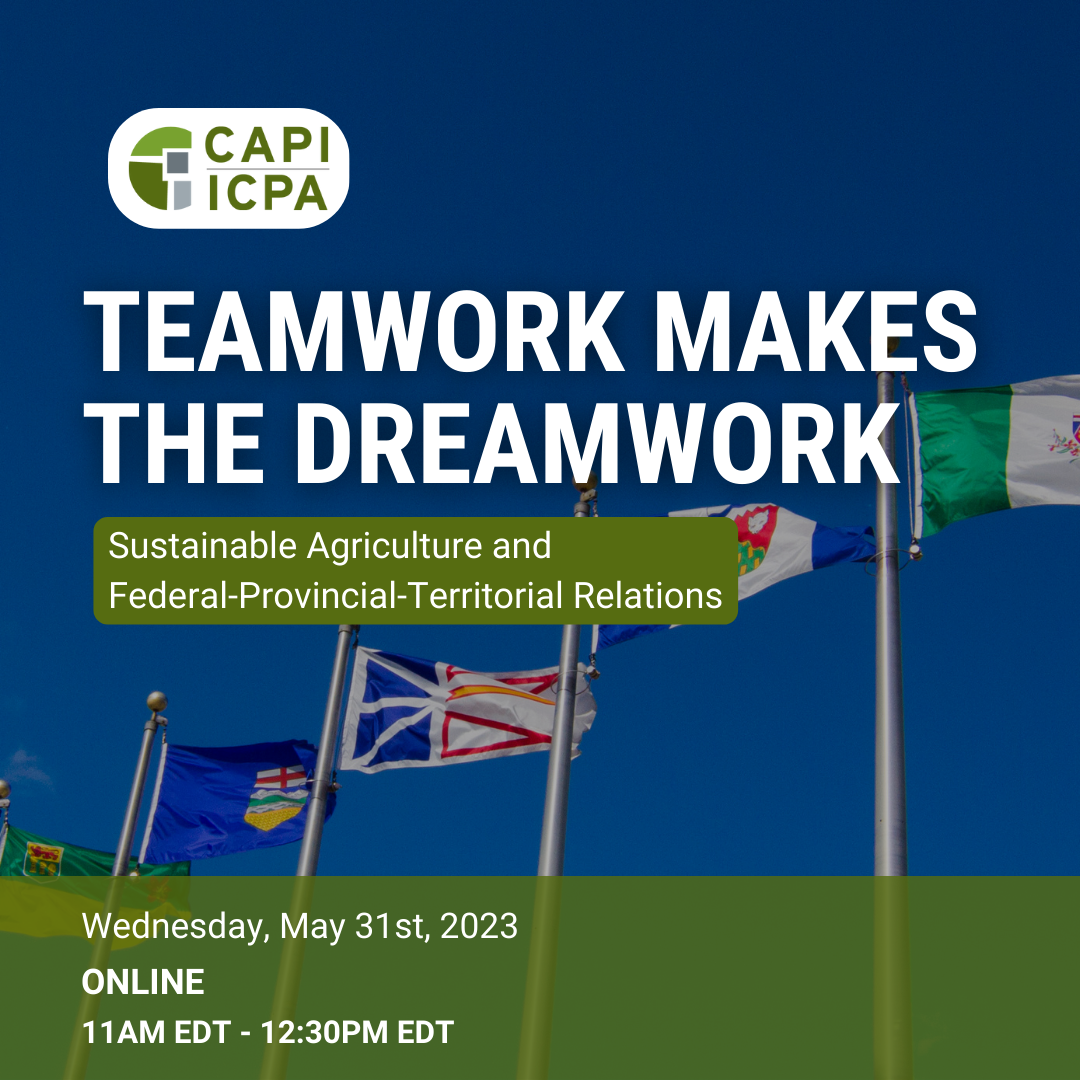 Join CAPI for a thought-provoking and timely webinar on sustainable agriculture and the need to develop innovative policies and systems in Canada. As pressures mount to improve ag stability and position Canada to succeed in the global race to net-zero, new approaches and new ways of working together are critical. Differences between levels of governments, farm groups, private industry, and civil society are straining the old ways of developing policy.
Our panel of experts, including CAPI Distinguished Fellow Grace Skogstad, will explore the challenges and opportunities of new systems put in place to embrace the potential of sustainable agriculture. With the federal government leading a sustainable agriculture strategy, and federal, provincial and territorial governments implementing a new 5 year Sustainable Canadian Agricultural Partnership, it is time to reflect on whether we have the right systems in place to seize this opportunity.
This webinar is supported in part by the RBC Foundation through RBC Tech For Nature and part of CAPI's larger environmental initiative, Spearheading Sustainable Solutions.