Russia's Invasion of Ukraine: What it Means for Agriculture and Food Security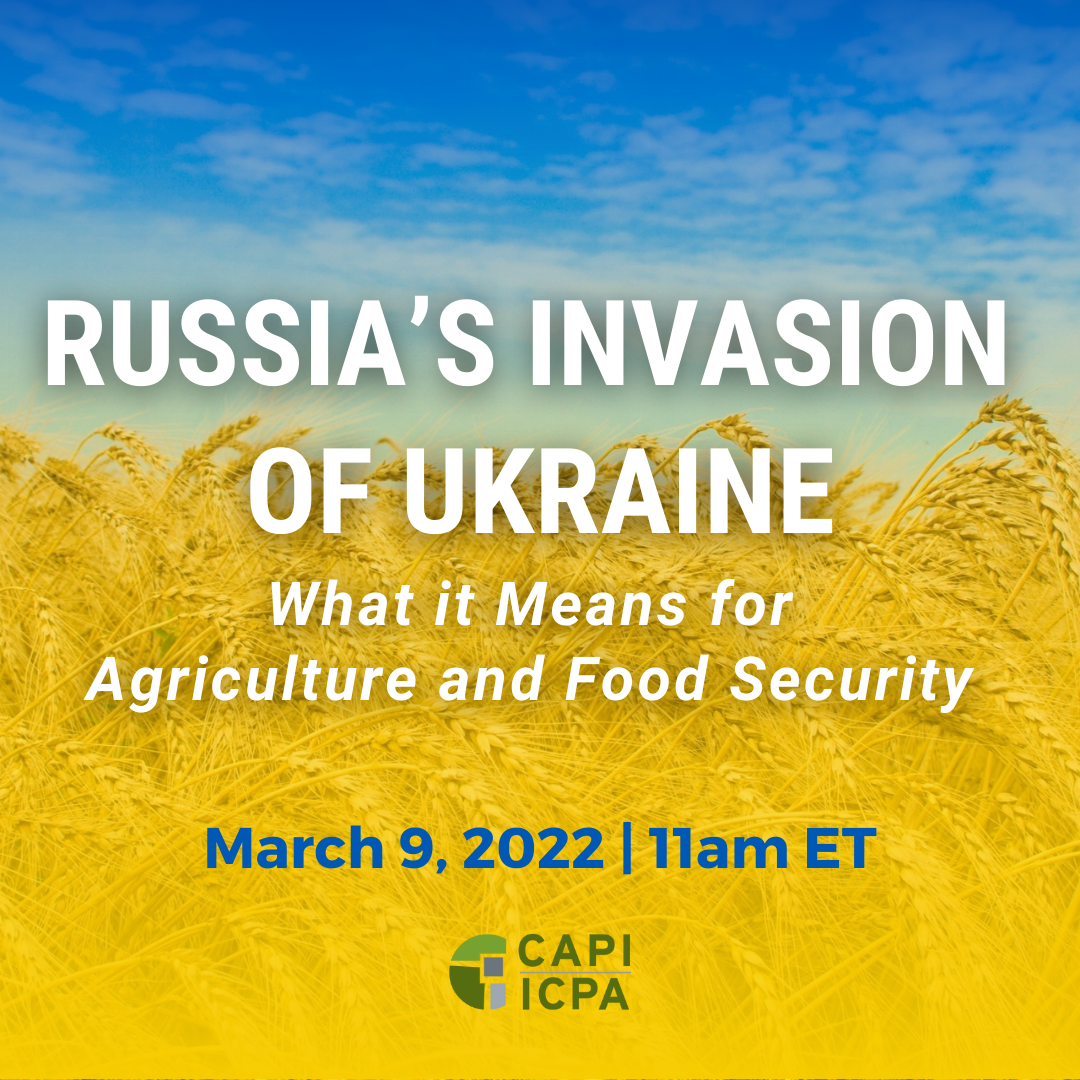 The impacts of the Russian invasion of Ukraine are being felt by Canadian and global agri-food systems. Volatility in domestic and international markets has increased. Disruptions to the already brittle supply chains will likely have long-lasting consequences. It is difficult for many Canadians to fathom the tragedy unfolding in Ukraine.
The Canadian Agri-Food Policy Institute (CAPI) is hosting a webinar on Wednesday, March 9 to explore the existing and potential impacts the current invasion will have on Canadian farmers and international markets. Join us and our panel of experts to hear more about the role agri-food systems play in this conflict and what it means for global food security.
Meet the Panelists:

Tyler McCann, Managing Director, CAPI (Moderator)
Ted Bilyea, Distinguished Fellow, CAPI
Shane Knutson, President, Polywest Ltd.
Sébastien Pouliot, Principal Economist, Farm Credit Canada