Agriculture and Food Security: Global challenges and local solutions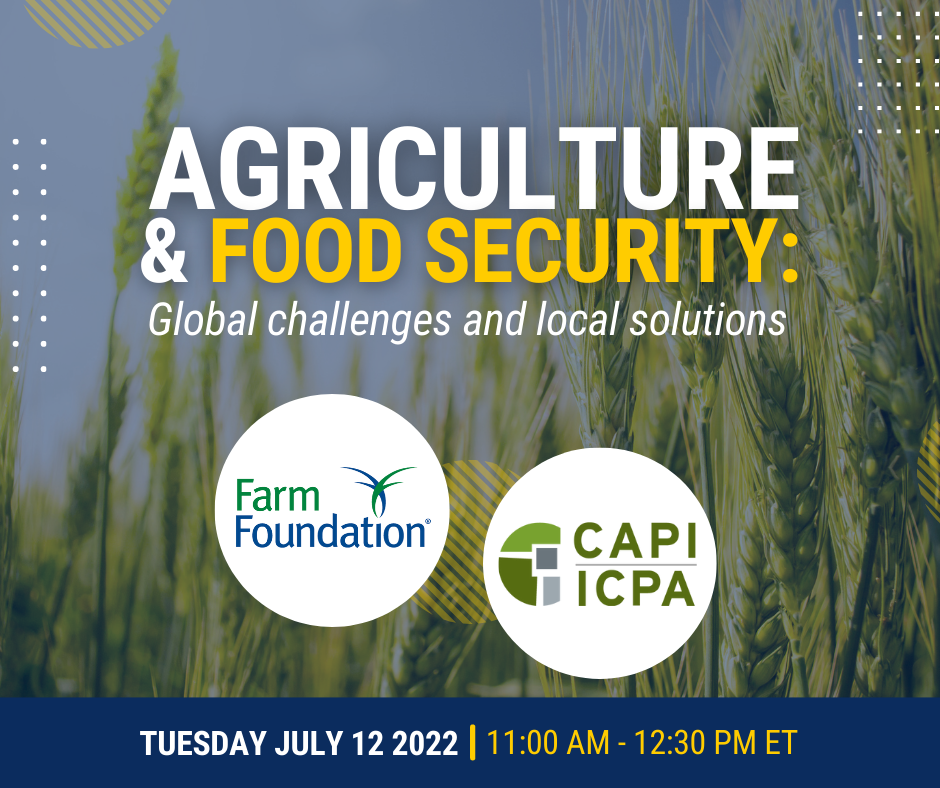 The Russian invasion of Ukraine has created increased pressure on global food systems, limiting supply and driving up prices of many key foodstuffs. However, pressure on global food systems was already significant, driven by rising demand and production challenges around the world.
This global challenge requires local solutions, with food producers being called on to find sustainable ways to meet growing global demand. This webinar will explore current dynamics within the global food system and consider what policy solutions could be implemented in Canada, the United States and around the world.
This webinar builds on collaboration between the Farm Foundation and CAPI: Trade and Climate Change (2021), Trade and the Environment (2020), and Trade in an Increasingly Chaotic World (2019).
Dr Lee Ann Jackson – OECD Presentation