Agricultural soils: the link to climate change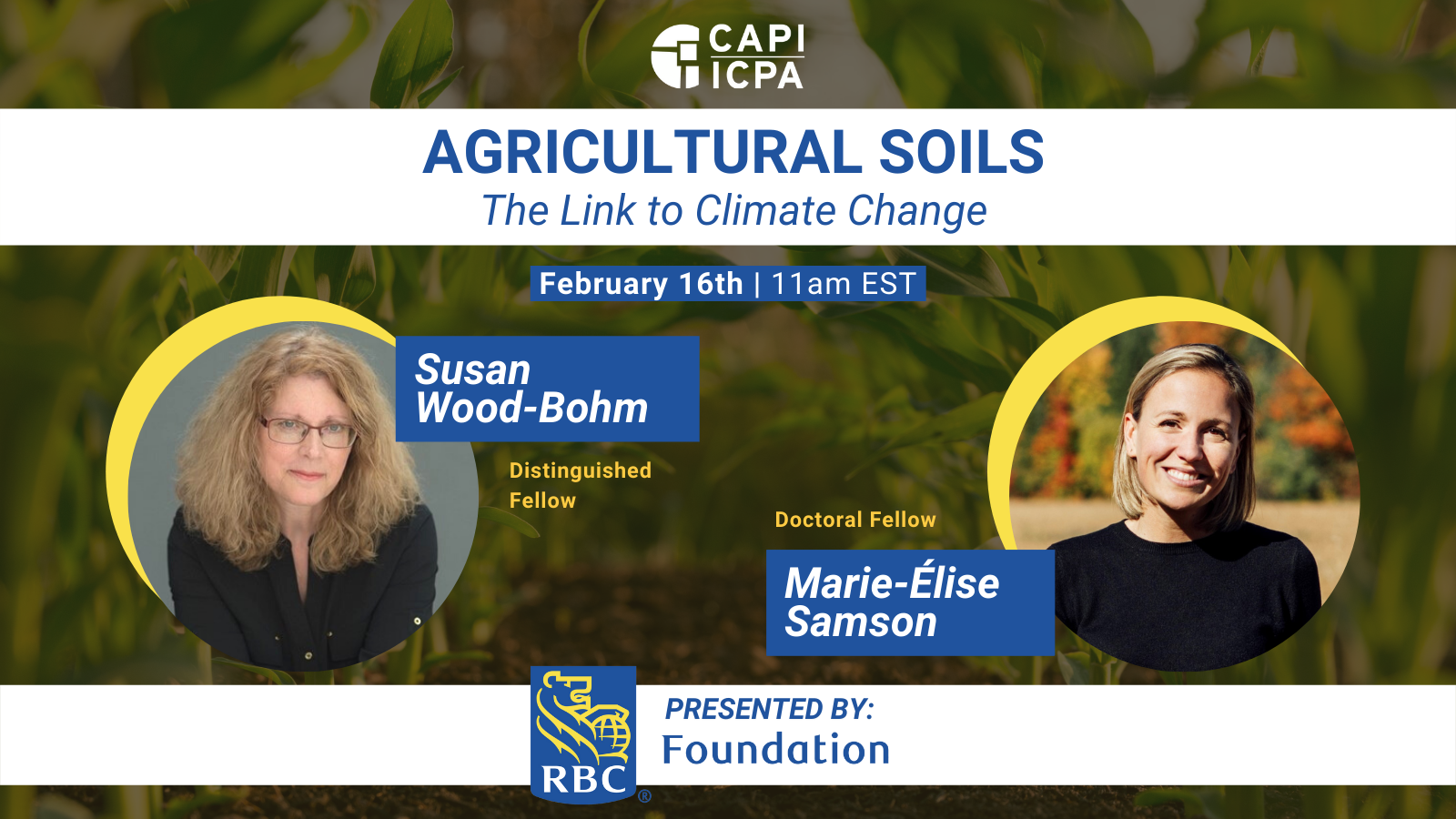 Join CAPI on Wednesday February 16th at 11am ET for an upcoming webinar bringing together two leading experts in soil health. CAPI Distinguished Fellow Dr. Susan Wood-Bohm and CAPI Doctoral Fellow Dr. Marie-Élise Samson will explore the evolving and dynamic concept of 'soil health' within a Canadian context. They will also examine the role that both healthy soils and innovative agricultural practices have on reducing greenhouse gas emissions and adapting to the impacts of climate change.
This webinar is sponsored by the RBC Foundation and part of CAPI's larger environmental initiative, Spearheading Solutions: Helping Farmers Operate Better, Smarter and Environmentally Sustainably. This initiative aims to leverage public and private policies to aid in the rapid adoption of beneficial management practices, increase the implementation of new tools and technologies to maximize environmental and social outcomes.