Agri-Food & Canada's Water Future: Shaping a National Action Plan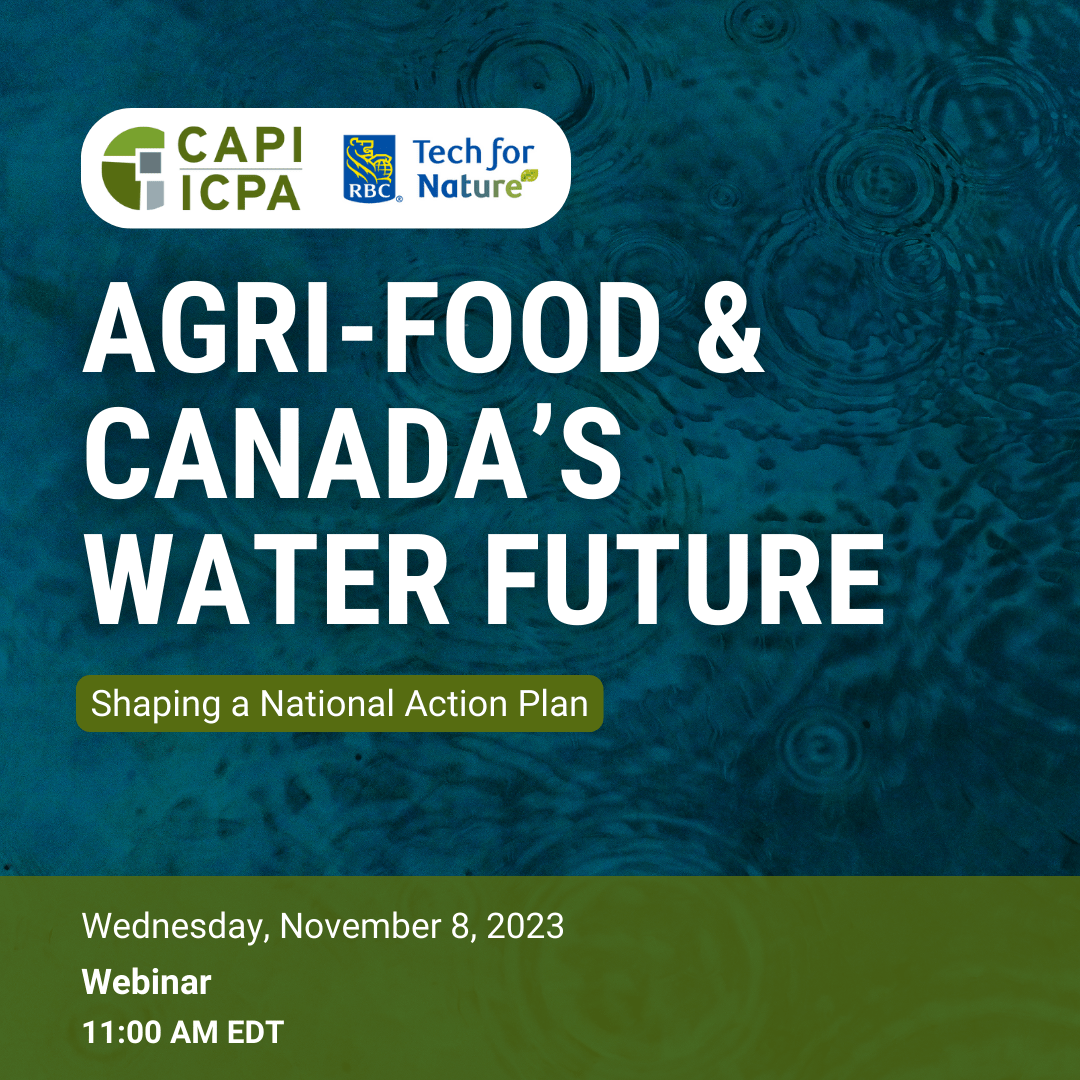 Register for this webinar now.
Water security, food security, and national security are inextricably linked. This is because agriculture – the driver of food security – is limited by water quantity, quality, and availability. In some Canadian jurisdictions, water access can be improved through irrigation or drainage infrastructure.
Responsible water planning must recognize the strong relationship between water and agri-food in Canada. CAPI recommends an action plan on agri-food water in Canada to better monitor and manage water, and to foster coordination between watersheds and other jurisdictions. Federal leadership in agri-food water will help resources go further, and will ensure Canada's viability as a material net exporter of agri-food products.
Join a panel of experts, including CAPI Distinguished Fellow Nicolas Mesley, to explore a National Agri-Food Water Action Plan.
This webinar is supported in part by the RBC Foundation through RBC Tech For Nature and part of CAPI's larger environmental initiative, Spearheading Sustainable Solutions.