Agricultural Excellence Conference – Cultivating Resilience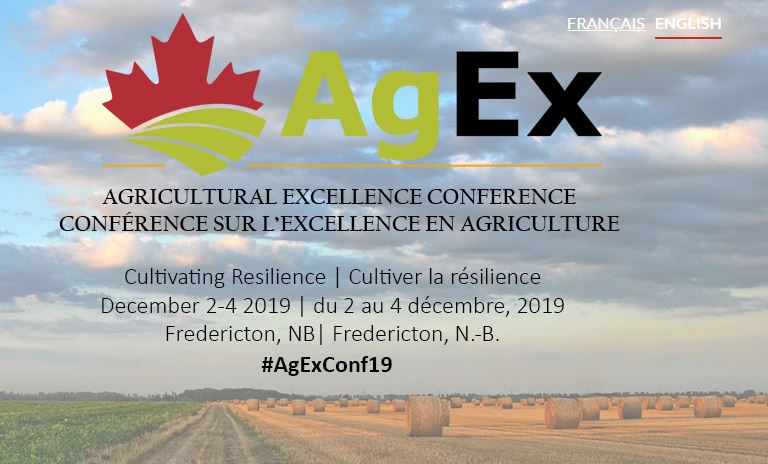 CAPI is proud to be a sponsor at the Agricultural Excellence Conference – Cultivating Resilience. Organized by Farm Management Canada, the Agricultural Excellence Conference (AgEx) welcomes anyone and everyone from farmers to advisors, academia, organizations, private industry, and government to join us in Fredericton to exchange expertise and insights to continue to position Canada's farmers for success through farm management excellence. The theme Cultivating Resilience focuses on building the capacity for you and your farm to weather any storm and seize opportunity. A healthy farm depends on a healthy farmer, healthy relationships and healthy business. We will discuss the future of Canadian agriculture, the implications for farm managers, and the practical ways farmers can achieve sustainable growth and prosperity. Conference-goers will come away from AgEx equipped with information and tools to enhance Canada's farm businesses. From our farm management showcase to expert speakers, you'll be introduced to farm business management like never before, with ample opportunity for interactive learning and networking through discussion and breakout sessions.
On December 5, 2019, the Canadian Agri-Food Policy Institute's President and CEO Dr. Don Buckingham addressed the participants of the Farm Management Canada Agricultural Excellence Conference. Bern Tobin, reporter at RealAgriculture, spoke with Dr. Buckingham and discussed the potential impact of future black swans.
Read the article by Bern Tobin from December 7, 2019: go to RealAgriculture and scroll down the page
Listen to the interview: go to RealAgriculture and click on 'play video' just below the title